Sigur Rós's ex-keyboardist releases an opera
Kjartan Sveinsson's solo debut reaches evocative supremacy.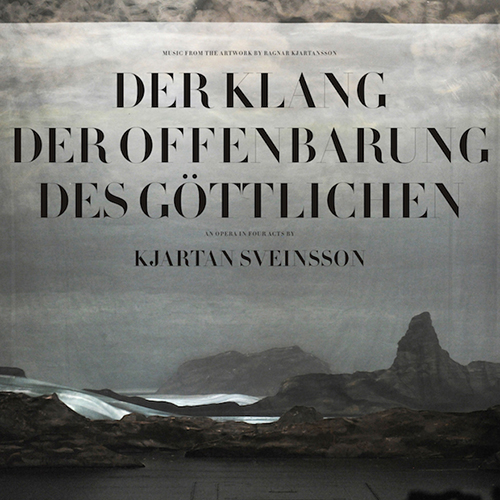 Maxwell Heilman, Writer
November 7, 2016
While his keyboard work in Icelandic post-rock luminaries Sigur Rós and his contribution to the band's distinct orchestral qualities until 2013 more than establishes Kjartan Sveinsson as a true artistic powerhouse, his musical career has blossomed into new and exciting territories since leaving the band. His four-part opera, "Der Klang der Offenbarung des Göttlichen," realizes the vitality of Sveinsson's post-Sigur Rós ventures with compositional prowess and an emotionally pulverizing approach.
An artistic powerhouse
Translating to "The Explosive Sonics of Divinity," the opera premiered in 2014 as one of many collaborations with a performance artist named Ragnar Kjartansson. The pairing took inspiration from Nobel Prize winning novelist Halldor Laxness' "World Light." While Kjartansson provided moving set pieces for an evolving visual accompaniment, Sveinsson composed music for the Deutsches Filmorchester Babelsberg and the Filmchor Berlin.
After two days of rehearsal prior to the opera's live debut, the orchestra and choir performed Sveinsson's compositions on record in Babelsberg Studio in Potsdam, Germany as a reference during dress rehearsals. Released on Oct. 28, these live sessions stand apart from Kjartansson's visual contribution, but the arresting beauty of "Der Klang…" effortlessly evokes the grandest mountain ranges and most intimate meadows.
Intricate choral arrangements
All four of Sveinsson's compositions center around relatively simple motifs, which plays into the composer's background in hypnotic post-rock music. One could certainly connect "Der Klang…" to Sigur Rós in terms of its ability to use dynamics and subtle layerings to elevate simplicity into sublimity, Sveinsson embraces his orchestral leanings to a jaw-dropping effect. "Teil I," German for "part one," features a single string-based melody for its eight-minute runtime. Sveinsson builds upon this foundation until the track reaches absolutely tremendous power before stripping it down to its most delicate parts. Complete with rumbling concert bass drum rolls and jumps in register to complement its seamless ebb and flow, this track will surely leave listeners in awe even before voices enter the picture.
"Der Klang…" features intricate choral arrangements instead of the solo voices usually associated with operas, making the LP an opera in concept rather than actual execution. Listening to this album clarifies why Sigur Rós became noisy once Sveinsson left, because the composer's almost scientific method of arranging his ensembles provides a springboard by which his music soars into the stratosphere.
Placid escapism
His modulative and melodic approach remains easy to follow, having more in common with the atmospheric soundtracks of Hans Zimmer than the dazzlingly complex orchestrations often attributed to choristers like John Rutter. Sveinsson stays true to his roots in doing a lot with a little, shattering emotional barriers with gentle swells and inventive harmonies before geysering crescendos completely overwhelm the ears. Indeed, Sveinsson places each note precisely, and knows exactly when his opuses should reach their apexes. These cumulative passages occur naturally, but always surprise with their stunning might, paralyzing the listener with enveloping strength while carving out a placid grato in the listener's heart.
Many dismiss classical music as out of touch and boring. Those people should give "Der Klang…" a try. Its repetitive nature makes it music to concentrate or escape with, depending on one's needs and attitude towards music. It can facilitate a more placid work environment, or allow intent listeners to grasp the sublimity as intended by its creator. Sveinsson offers an unforgettable experience that will leave an imprint on the soul of anyone who listens.