Chimes' Athlete of the Week: Swim & Dive's Raymond Kam
A stellar performance in Northern California delivers this week's Chimes' Athlete of the Week to freshman butterfly/breaststroke swimmer Raymond Kam.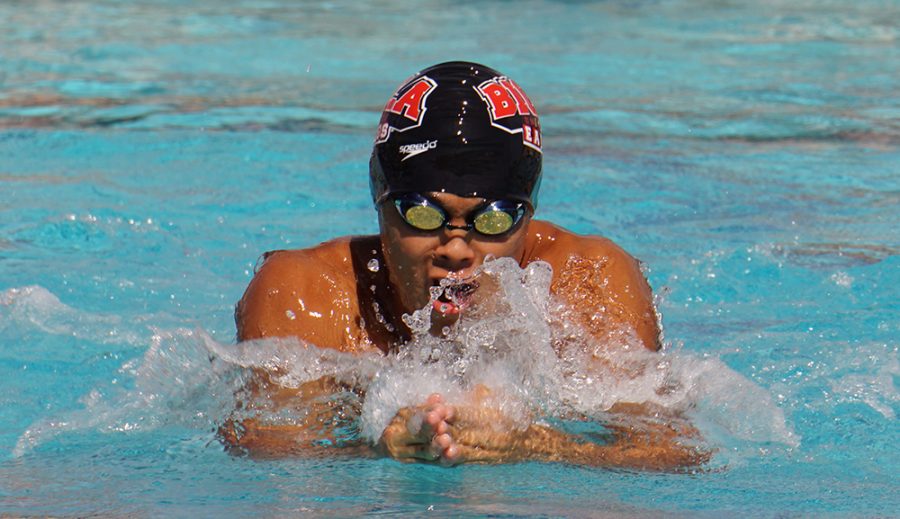 Freshman swimmer Raymond Kam had a stellar performance in Oakland over the weekend as he took home the Eagles' lone individual victories at the Bay Area Invite on Oct. 22. Kam finished first in men's 100-yard breaststroke with a final time of 1:00.50 and came away with the men's 200-yard breaststroke title as well. Kam continues to provide Biolans a glimpse into the Eagles' future as a viable NCAA Division II contender, as Kam outpaced several University of California Santa Cruz Banana Slugs on his way to a dominant day in the pool. Additionally, Kam was a top three finisher in four out of five events he competed in.
Stats:
– 3rd in men's 400-yard medley relay
– 1st in men's 100-yard breaststroke
– 1st in men's 200-yard breaststroke
– 2nd in men's 100-yard butterfly
– 4th in the men's 200-yard freestyle relay.
About the Writer
Kyle Kohner, Copy Editor & Office Manager
Amid his final year with the Chimes, Kyle is a four-year vet of the publication. Before this year, Kyle began his tenure like most at the Chimes—as a freelancer and an apprentice. He's also held positions as the online editor and the A&E staff writer in the past. He also demands that you all go watch the movie "Hereditary."

Hello there! My name is Kyle Kohner, born and raised in San Bernardino, California. I am a senior journalism student at Biola University and a self-proclaimed film...