Chimes' Athlete of the Week: Men's Golf's Austin Bishop
Bishop's individual title and the tournament's lowest final round score earns him the Chimes' Athlete of the Week for week two.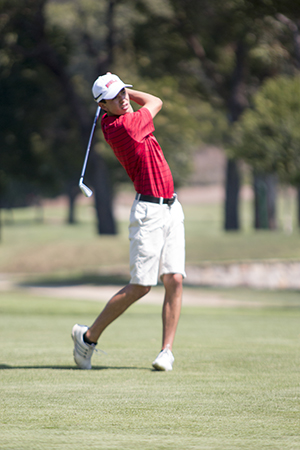 Sophomore golfer Austin Bishop continues to help push Biola's men's golf team into relevancy. On Oct. 18, Bishop claimed supremacy over the 45-man field in the Embry-Riddle Co-ed Invite in Prescott, Ariz. with the event's individual title. Bishop's title marked Biola's third ever individual tournament win. The two-day event featured Bishop shooting one under par and one stroke off the lead on the first day. Bishop went on to finish four over par but on top of the leaderboard after the final day. Bishop also helped the men finish second out of eight teams on the day.
Stats: To Par: +4, Rd 1: 71, Rd 2: 79, Rd 3: 70, Total Score: 220
About the Writer
Kyle Kohner, Copy Editor & Office Manager
Amid his final year with the Chimes, Kyle is a four-year vet of the publication. Before this year, Kyle began his tenure like most at the Chimes—as a freelancer and an apprentice. He's also held positions as the online editor and the A&E staff writer in the past. He also demands that you all go watch the movie "Hereditary."

Hello there! My name is Kyle Kohner, born and raised in San Bernardino, California. I am a senior journalism student at Biola University and a self-proclaimed film...