Chimes' Athlete of the Week: Men's Golf's Austin Bishop
Bishop's individual title and the tournament's lowest final round score earns him the Chimes' Athlete of the Week for week two.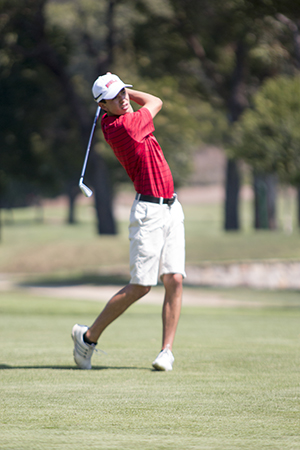 Sophomore golfer Austin Bishop continues to help push Biola's men's golf team into relevancy. On Oct. 18, Bishop claimed supremacy over the 45-man field in the Embry-Riddle Co-ed Invite in Prescott, Ariz. with the event's individual title. Bishop's title marked Biola's third ever individual tournament win. The two-day event featured Bishop shooting one under par and one stroke off the lead on the first day. Bishop went on to finish four over par but on top of the leaderboard after the final day. Bishop also helped the men finish second out of eight teams on the day.
Stats: To Par: +4, Rd 1: 71, Rd 2: 79, Rd 3: 70, Total Score: 220