Program speaks to a need
New masters speech and language pathology program offers affordable opportunity for students.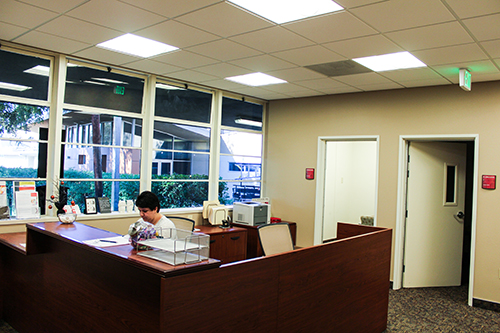 Communication proves one of the key elements in the functioning world, whether that be communicating with one's family, friend or foe.  A basic element of communication includes speaking, although speech remains only one of many elements of communication. Yet, the power of the verbal cannot be underestimated. Consequently, it seems obvious why the field of speech-language pathology proves so vital in the oral world humans inhabit.
expounding on important field
Biola has chosen to expound on this important field of study, adding another needed opportunity for students in the small pool of Christian speech-language pathology master's program in the United States.
"I do know that this program is in super high demand all across the board, and it's a great career," said Alfred Ramirez, the graduate admissions counselor for the program.
The university has suffered some discomforting budget cuts in the past few years due to lower enrollment rates. However, administration remains confident this new master's program will not only aid the university but also the world as it prepares students to help others gain the ability to communicate.
"We had to demonstrate to the administration that this program would actually be earning money for the university," said Tonya Dantuma, associate professor of communication sciences and disorders. "Our turnaround date is about three years before we start making money for the university."
Every year, students will fill the 20 spots available and go through the two years and one summer program as a cohort, completing 62 units.
"The program is split almost equally between academic work and clinical internships at schools, hospitals and private clinics," Dantuma said.
catching on
The administrators open the program to students from other universities as well as Biola students, and have seen a nice mix of students. The program has even seen academic diversity in Biola students alone since some have recently graduated, while others graduated five to ten years ago.
"Without intentionally doing so, we actually took almost equal outside students as Biola students," Dantuma said.
Students pay for the program either privately or through loans, though administration hopes to install a loan-forgiveness program with students' future employers.
"I understand our undergraduate is pretty expensive, but the grad programs are pretty affordable," Ramirez said. "At the end of the day, you come out of there making good money."
The university decided to implement this program to offer students another opportunity to get their graduate degree and to show the significance of this field of study. Students have difficulty finding a speech pathology program that has room available, since this field of study continues to grow rapidly.
"It's kind of catching on right now. Before, not many people had heard of speech pathology, and now people are really catching on," Ramirez said. "I think it's kind of a great time for a program like that."