Food site whipped up
Spoon University starts a chapter at Biola University.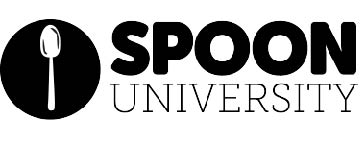 Spoon University, the everyday culinary resource for our generation, officially made its debut at Biola. Spoon University is an online food publication created for college students striving to help students eat more intelligently.
Visually Compelling
Spoon University holds chapters at many prestigious universities all over the country and provides students with cultural awareness and an exciting culinary experience. The publication also offers opportunities for student journalists, including writers, photographers, videographers and marketers. Applications for these positions close on Oct. 17.
"It's a little bit reminiscent of BuzzFeed in a way, in the sense where we focus a lot on web journalism, visuals, really easy-to-read content for college students," said co-founder Bethany Higa, sophomore English major.
A Fresh Start
Over the summer, Spoon University began considering a fresh start at Biola and contacted Higa. Meanwhile, Caroline Lumnwi, sophomore marketing management major, was looking to start a cooking class for her peers. They decided to partner up and create Spoon Biola.
"We hope to build a community that brings together different cultures and to change the way people experience food at our school and to equip you with basic knowledge on the art of cooking on a college budget, because we all know we could use that," Lumnwi said.
Higa and Lumnwi are passionate about connecting students with different backgrounds to help them overcome cultural barriers through the enjoyment of culinary arts.
"It's really hard to bridge the gap sometimes between people from different backgrounds, different lifestyles or even different personalities and interests, but one thing that connects people really well is food," Higa said.
A Greater Understanding
According to Spoon, intelligent eating does not necessarily mean eating healthier, although that could be a part of its meaning.  
"It means being able to understand what we're eating, how to make it or where to get it. Basically, making it something to care about and not just a necessity," Higa said. "We don't want to be eating cup ramen in our dorm rooms every night."
Spoon Biola provides blogs and videos offering opinions and ideas about food resources. Next semester, they will host bi-weekly cooking lessons. At each meeting, they will learn to make a dish from a different country, using food as a vehicle to drive cultural awareness.
Working with Spoon University will help students develop a portfolio, members of Spoon University are given access to Spoon's Secret Sauce Training, which teaches students how to be leaders, create high quality editorial photos and videos, plan events and leverage PR and social media.
"If you decide to join us, you are going to be joining a network of ambitious individuals who are committed to making Spoon the ultimate food resource for our generation," Lumnwi said.
Higa says she's excited to to work with an eclectic group of talented and interesting students who will create something enjoyable for a larger audience.    
"Here at our Biola chapter, we also want to encourage a level of love and understanding. That way we can treat each other and our different backgrounds with kindness and get to understand each other better," Higa said.