To enter the unknown
Katrena Roberts describes differences between freshman and senior year.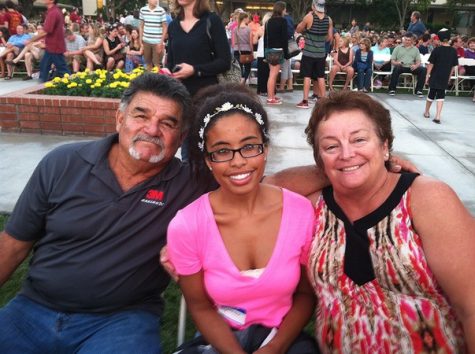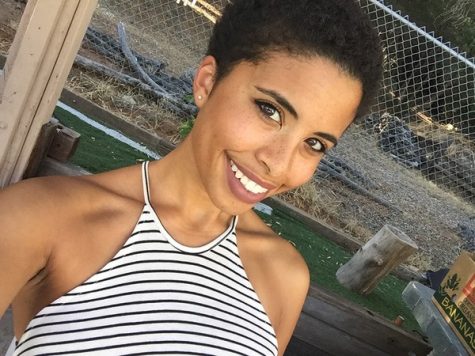 Photos courtesy of Katrena Roberts
When senior psychology major Katrena Roberts first walked through Biola's campus, she saw a grand, intimidating, unfamiliar environment. Everything felt exciting and terrifying. Now, as she begins her senior year, she struts through the campus with confidence and a bittersweet feeling.
A student's vision deviates dramatically from when he or she first enters school as a freshman to when they prepare for graduation as a senior.
Freshman look toward the college experience — roommates, classes, majors and weekly trips to the beach — while seniors must prepare for internships, jobs or graduate school. Freshmen jump with glee at the first taste of freedom, but seniors worry about the responsibilities that will bombard them once they step into the freedom of adult life.
Why did you first decide to come to Biola?
"When I went to this campus for the first time with my grandparents, there was a different feeling about this campus. I only applied to Biola, because after I touched this campus, I didn't want to go anywhere else. When I came to Biola, I had come from a public high school, and I purposely chose Biola because I knew I wanted to get a faith-based education in my college career."
What did you feel coming in as a freshman?
"I was excited. I was scared and nervous, of course, as everybody is, and I just knew that I had a lot of good coming to me through this school, but I wasn't sure what exactly was in store. I just knew that the sun was shining on this decision to be here… Something I really remember was Biola wasn't home yet, but I felt like my home in San Diego wasn't home anymore, so it was a little rough in that sense."
What do you plan to do after graduation, and are you currently focusing more on Biola or graduate school?
"I'm applying to a few different graduate schools to get my doctorate in clinical psychology … A little bit of both. Of course, I have to keep my focus on grad school because that's my next goal, but also, my focus is here because I want to absorb everything I can, especially in my last Bible classes and the last chapels that I'm attending. This is the one opportunity that we have as students to be in such a community of Christ-loving people all at once… so I'm soaking that up."
What are your fears about after graduation?
"I'm not going to be able to get this much spiritual fulfillment every day. Biola is like a waterfall of spiritual satisfaction and the real world, obviously, is not. So that's what's scary."
What are you excited for in the future?
"Biola has given me the outlook that as long as I'm giving glory to God in whatever situation I'm in, I'm going to be so joyful… I could end up in a shack, maybe, say the doctorate program blows over, but I know that I have God's faithfulness looking out for me, and with that, I can be happy no matter what. So that's why I'm excited, because there's nowhere to go but up."