"PersonA" is triumphantly somber
Edward Sharpe and the Magnetic Zeros returns to the limelight with an album that exudes tension and agonizing beauty.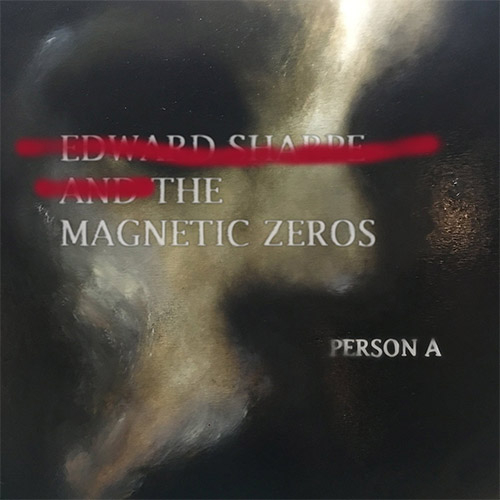 "PersonA" is not the typical post-romantic relationship/breakup album. Rather, it is a compilation of songs glazed with dreamy '60s folk music vibes — keeping the 10-strong band from Los Angeles relevant and celebrated more than when the band produced "Home" in 2009.
a vast array of different themes
When the band's lead boyfriend/girlfriend duo of Alex Ebert and Jade Castrinos separated, it became hard to visualize the band ever acquiring success again. After all, the two collaboratively provided the soundtrack for many summertime teenage date nights and wedding songs with their hit single "Home."
The ever-rolling piano hymns that heavily distinguish Edward Sharpe and The Magnetic Zeros from other folk bands still exist in almost every track. Thunderous trumpet, horns and other brass instrumentation also make appearances. I wish the Lumineers had veered toward this sound in their latest release.
This album prevails as a vast array of different themes that encompass heartbreaking ballads about a lack of hope in romantic relationships, calming lulls of certainty and songs portraying Ebert's everlasting struggle with religion topped off with odes of perseverance through spiritual pain.
a sense of moving forward
There are dark, comedic, but also ironic, undertones within the lyricism throughout "PersonA" that include heavy profanity that unnervingly goes well with the clips, claps, hooting and hollering within several songs like "Hot Coals."
Even though there remains some heartbreak looking back at Ebert's past relationship, there is a sense of moving forward — a feeling initially induced by the crossed out "Edward Sharpe" in the album art. This change possibly indicates the death of Edward Sharpe and the coming of age of just "The Magnetic Zeros."
Since Ebert shifted away from the cheeriness listeners grew accustomed to, Ebert's newfound, down-to-earth sound becomes more relatable than ever— a successful development from the once gospel-sounding band.
Despite the darker tones, there is still the sense of camaraderie that induced fans' love for Ebert's band in the first place, especially in the song "Free Stuff."
grounded and emotionally raw
Now with the two no longer together, Ebert has produced a grounded and emotionally raw album constituting love in conflict instead of harmony that cannot be emphasized enough than in the single "Perfect time," which Ebert reflects upon his time with Castrinos.
"PersonA" seems to be an album of personal reflection rather than an album for the fans — which is not necessarily a bad thing, considering fans get to finally grasp and picture the raw, tortured emotions that Ebert did not present in his three previous albums that usually featured Castrinos and Ebert in perfect harmonious love.
The group of 10, whose music exuded unity with sounds and lyrics that can be contagiously hummed and sang to, seemed like they headed toward a dead end. The Magnetic Zeros prove the opposite. Ebert, the mastermind of the successful folk, neo-hippy band succeeds again with a more mature, subdued and mellow sound fans have not heard before.