Faculty families desire individuality
To students with parent professors, the most unattainable expectation is often from friends.
Growing up with a parent who feeds the minds of the collegiate youth can be tough — but to some students, the influence felt to continue their education is apparent.
relying on the wisdom and guidance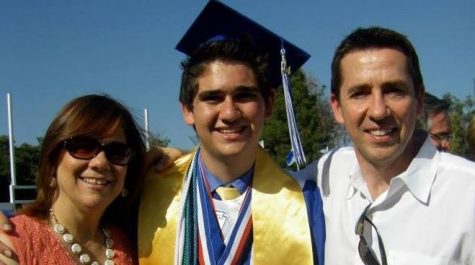 Children are influenced by their parents, arguably, more than anyone else in their lives. In college, that influence hardly wanes; often, the university-level student relies on the wisdom and guidance of their parents more than ever.
Jeffrey Hubbard, freshman biblical and theological studies major, has grown up in a teaching atmosphere his entire life. His father, Moyer Hubbard, is a professor of New Testament language and literature, and chair of the New Testament department.
"In a much larger degree just wanting to be involved in the academic world, and pursuing those things, has definitely been instilled in me by my dad. I definitely think his scholarship and what he's an expert in has definitely affected me a lot," Jeffrey said.
greatly influenced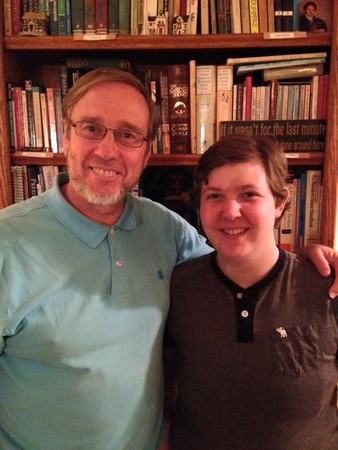 Chris Coe, junior intercultural studies major, has experienced much of the same with his father being a professor as well. John Coe, director for the institute of spiritual formation and professor of philosophy and spiritual theology, raised Chris in a homeschool atmosphere where both parents took responsibility for their children's education.
"I grew up going to his talks and his classes because I was homeschooled. If my mom couldn't take care of us that day, we would come to his classroom and just sit in the back," Chris said. "I grew up being in the classroom with him, so now it's actually kind of the opposite. I'm going to school, and I see him around school but I'm used to being in his classroom."
Jeffrey admits his father's educational focus greatly influenced his choice to pursue further education. While he does not think his father pushed him in any direction intellectually, early life trips to important places in the Middle East and his father's passion for teaching opened a world of study for him.
"I have heard that he is a great teacher, I'm looking forward to finding out for myself," Jeffrey said. "I think there is a part of me that is very interested to engage with another aspect of his life that I have quite literally been on the other side of, up until now. So in that respect I am very interested to take his class."
a 
unique capability
The understanding that children of faculty are ordinary students and should not be held to standards outside of their control can be implemented by everyone. Whether by sitting in the back of a university classroom or sharpening pencils at an office, children watch their parents work in all kinds of ways growing up.
"There would be times where I would sit in the back all day or I would sit in his office while he was teaching and steal candy from the office candy bowl," Chris said. "I remember I was hanging out at my dad's office and he was teaching and I got to know the receptionist, and this was when I was pretty little, and so I just kind of took over her job for the day and I would answer the phone."
Students typically see their instructors in a professional light while their children have the unique capability of seeing them in the home as well as educationally. Instruction growing up may be different than in the classroom, but everyone can understand that a parent's work influences their child more than almost anything else they do.