K-Dot masters the unmastered
Kendrick Lamar takes listeners on a voyage with surprise release.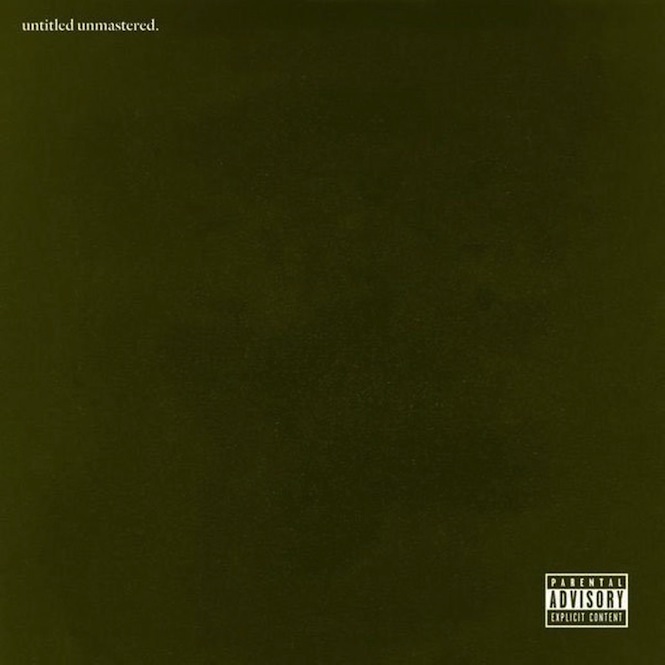 Fresh off winning five Grammys, Kendrick Lamar surprised many by releasing his eight-track album "untitled unmastered." on March 4.
through the mind of a genius
Lamar once again takes audiences on a voyage through the mind of a genius who found himself apart of many critics' rap pantheons. On the journey, audiences experience acerbic insight about his struggles with race, police brutality and the corruption in the whitewashed music industry.
These themes may sound eerily familiar to Lamar's last outing. In fact, "untitled unmastered." is a compilation of outtakes that did not make the final listing of Lamar's 2015 masterpiece that garnished him worldwide success.
These tracks should not be dismissed as failed demos of "To Pimp A Butterfly." However, Lamar kept these tracks off the the 2015 album for the sheer reason of continuity. If there was a B-side of TPAB, this album is it and much more. It is strikingly raw and beautifully unpolished.
Several of Lamar's outtakes have have circulated the past couple of years, including "untitled 05" being performed in his riveting Grammy performance on Feb. 8. Many fans, including LeBron James, clamored for the release of his untitled cuts from TPAB.
A very pleasing surprise
Lamar responded by releasing the album to much surprise. A very pleasing surprise.
"untitled, unmastered." is more than a collection of unpolished and raw demos. The bareness of each track reveals to its audience the visceral artstic lyricism that Lamar is gifted with. Terrance Martin's saxophone licks and riffs run in between each verse and behind each song of the album, complimenting Lamar's vocals so well.Although not as profoundly obvious in underlining themes as TPAB, "untitled and unmastered.," it still has something to say. Lamar's unique composition and production of sound and lyrics are the strengths of these eight pieces. It is more apparent that Lamar's sound pays homage to '60s/'70s funk and the Harlem Renaissance of the '30s.
Startling and stimulating subject matter runs thick and is most strong in "untitled 02," arguably one of the best songs on the record. Lamar stresses his conflictual relationship between homelife and the music industry due to the inescapability of racism.
last and best
The last and best track,"untitled 08." juxtaposes the prevalently dark subject matter in this album. The funky track compares well to TPAB's "King Kunta," tackling the issue of the financial woes his demographic suffers. Lamar leaves audience with a feel-good story in which he defeated the financial struggle facing his race.
Lamar's unconventional track names continuously pick at listeners' brains. This causes them to want more from Lamar in spite of the titles being more simple than real track titles. Lamar's release is a semi-codicil to rap greatness reminding fans and newcomers why K-Dot continues to change the rap scene.
This album should not be mistaken as outtakes, but should be deemed as a peek behind doors of the making of TPAB. This album furthers the legend that is Kendrick and the cultural landmark that is TPAB.
About the Writer
Kyle Kohner, Copy Editor & Office Manager
Amid his final year with the Chimes, Kyle is a four-year vet of the publication. Before this year, Kyle began his tenure like most at the Chimes—as a freelancer and an apprentice. He's also held positions as the online editor and the A&E staff writer in the past. He also demands that you all go watch the movie "Hereditary."

Hello there! My name is Kyle Kohner, born and raised in San Bernardino, California. I am a senior journalism student at Biola University and a self-proclaimed film...