Crimson Moonlight retake the throne
"Divine Darkness" rechristens the kings of Christian black metal.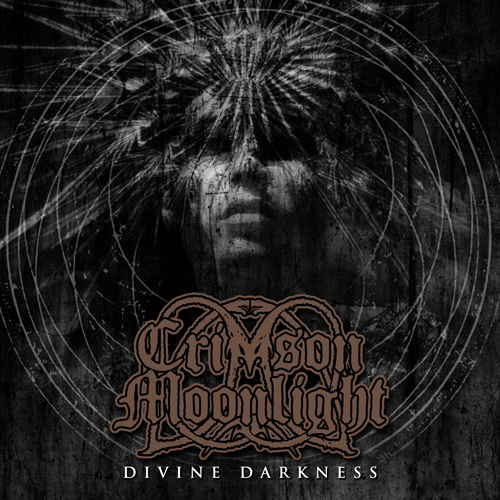 A genre often associated with satanism, misanthropy, murder, suicide, and even church arson, black metal might seem airtight from the influence of Christianity.
The wave of Christian black metal bands, dubbed "unblack metal, that followed the early rise of Scandinavian black metal in the late 90s proved otherwise. Since Australia's Horde kickstarted it in 1994, the movement gained traction despite its isolation from the Christian and black metal communities. In fact, Swedish torch-bearers Crimson Moonlight have been heckled and threatened with physical violence by anti-religious people.
FROM START TO FINISH
This has not deterred their efforts to become a viable force in extreme music. Whether it be the symphonic bombast of 2003's "The Covenant Progress" or the grinding chaos of the following year's "Veil of Remembrance," Crimson Moonlight have succeeded in establishing themselves as a band to be reckoned with. Almost a decade after their last release, "Divine Darkness" continues to validate the admiration they have garnered.
As a longtime fan of Crimson Moonlight, I had preconceptions of what I was in for with "Divine Darkness." My thoughts changed within three seconds. Vocalist Simon "Pilgrim" Rosen's brazen shrieks caught me off guard before the instruments bludgeoned my eardrums. For listeners whose exposure to black metal has been limited to "Deafheaven," this album will eviscerate you. Crimson Moonlight is not interested in prettiness, going straight for the jugular with some of their most punishing output yet. Juxtapositioning the breakneck blast-beats and guitar stabbings of Nile with At The Gate's accessible melody and groove under the umbrella of Satyricon's dissonant modulations, "Divine Darkness" puts listeners' attention in a choke hold from start to finish.
STRUGGLE OF SHATTERED SELF
Pilgrim's voice is far from discernable, like most extreme vocalists, but his words drip with theological profundity. "In Silence, In Chains" is a great example of this. "I sense you, the struggle of shattered self. I sense you, lacerated daylight, in the pearly robes," is a couple lines in an album's worth of thought-provoking lyrics. I recommend reading them while listening to the songs. They could be appreciated on their poetic merits alone, and beautifully mesh with their musical context.
While hard to digest for the uninitiated, each of these eight tracks are meticulously orchestrated and distinguishable. Each element in Crimson Moonlight's sound is uniquely represented on these songs. While "The Dogma of Chalcedon" and "Dusk" emphasize pounding rhythm, "Kingdom of the Wolf" puts frostbitten tremolo picking in the limelight. Atmosphere is also given its due in the acoustic guitar laden breakdown in the title track and the brooding interlude "Voistinu Voskrese." In spite of its confrontational exterior, "Divine Darkness" maintains exquisite variety.
ABRUPT ENDING
Although each song works incredibly well as its own unit, they could have been assembled into a more cohesive experience. "Voistinu Voskrese" is a glaring example of this issue. The abrupt ending prevents the interlude from setting the mood for what is to come. Because the production on "Divine Darkness" is wonderful on face value, unnatural studio choices stand out to me. However, this does not stop me from recommending this as an exemplary opus from unblack metal's pride and joy. Crimson Moonlight deserve every bit of praise they get.