"No No No" inspires, leaves listeners wanting more
Beirut is back with a new album after a four-year absence.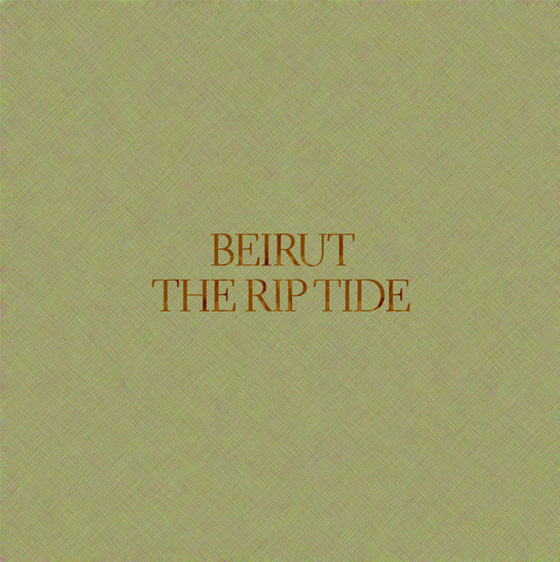 Beirut reached an all-time high in 2011 with their third studio album, "The Rip Tide." With their meteoric success epitomized at the FYF Festival in Los Angeles came the demons behind their accomplishments.Beirut released their fourth studio album on September 11th and the album parallels lead singer, Zach Condon's path to where he is now after being overwhelmed with depression for four years. Thus far the album has mixed reviews.
BREAKING DOWN HIS WALL
After being heavily-overbooked, Beirut leadman Zach Condon was stressed. He was unable to finish the instrumentations and develop them into full-fledged tracks. This led Condon into a state of depression and self-doubt, which was accompanied by a divorce that left him in shambles.
While on tour in 2013 for the over-exhausted "The Rip Tide" album, the success of Beirut took a dive for the worse and Condon's state of mind and health hit an all-time low. Condon was hospitalized with exhaustion. As a result, Beirut's lead man canceled the rest of the tour to set his life straight. Then, in 2014, Zach began his recovery while living in Turkey and meeting his new fiance.
With the added support from his band, the lead man broke down his wall of writer's block to write their fourth studio time, "No No No" in a matter of two weeks.
CHANGING THEIR SOUND
While Beirut's previous albums are enveloped by Eastern European and Balkan cultures and brass instrumentations, " No No No" fails to include the heavy international sound that set this band apart from other indie pop groups. The album, on the other hand, centers itself with more western sounds of profound, blues synths that accompany the jerky brass instrumentation that occasionally arises in songs such as "Perth."
The manner in which Zach Condon harmonizes his vocals in the chorus throughout the album is reminiscent of choruses that indie pop group, Bombay Bicycle Club, provides in their album, "A Different Kind of Fix." If there are three words to describe the difference in the vocals by Condon between "No, No, No" and "The Rip Tide," they would be hopeful, impentinent and haunting. In Beirut's previous album, the vocals were somber and drowned by the brass instrumentation.
WANTING MORE
Another interesting turn the group took in their musical style was the way they relayed their electronic synth sound to the piano sound back in forth between verses in songs "Fener" and "No, No, No." This technique seems to hurt the band's direction with the album rather than help it as it provides little cohesiveness in the tone in each song. Thus, the album lacks the unity it needs to signal a clear direction of the band's future of sound.
The move away from eastern european-sounding instrumentation that served as a musical rendition of a Wes Anderson film made Beirut so unique, and it may prove detrimental to the band's identity. The group's shift in style has now made comparisons to bands such as The National, Bon Iver, Fleet Foxes and Bombay Bicycle Club more believable than ever, and that is not necessarily a good thing.
Another mistake on Beirut's fourth studio release is the length, as it barely eclipses 29 minutes, causing the listeners to feel as if "No, No, No" is an EP rather than a full length album. Listening to this release leaves a lot to be desired for fans.
Overall, the album has its strong points, such as the lyrics pertaining to Condon's journey to happiness through his fiance in "Gibraltar" and "No, No, No." There is strength in the faint worldly drums that subtly vibes well with the poppy synths, making fans reminiscent of the Turkish sounds that worked so well for Beirut. But the lack of direction of this album proves cancerous to the overall enjoyment, leaving loyal fans wanting more of the old from Beirut.
About the Writer
Kyle Kohner, Copy Editor & Office Manager
Amid his final year with the Chimes, Kyle is a four-year vet of the publication. Before this year, Kyle began his tenure like most at the Chimes—as a freelancer and an apprentice. He's also held positions as the online editor and the A&E staff writer in the past. He also demands that you all go watch the movie "Hereditary."

Hello there! My name is Kyle Kohner, born and raised in San Bernardino, California. I am a senior journalism student at Biola University and a self-proclaimed film...