Cool off in California
Ten tips to make the most of staying local for the summer, from classic water parks to beach adventures.
If staying in Southern California over the summer, you may be trying to come up with neat ways to keep cool so you do not wilt away in the 100-degree weather every day. Want to learn something new or gain experience in water sports? If you are staying local during summer, take advantage of the hot temperatures and cool off with these fun activities.
1. Parasailing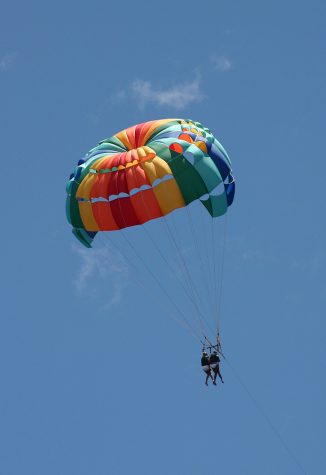 de.wikipedia.org
Places such as Marina Del Rey and Balboa Parasailing offer parasailing flights. Balboa Parasailing currently offers a $15 discount with an online promotional code. You can even take multiple people on a kite, so you can gather your friends and make a day of it. While parasailing on the trip offered through Marina Del Rey, you can view places such as the Santa Monica Pier, Venice Beach and Malibu, and sometimes catch a glimpse of local marine life, such as dolphins and whales.
2. Paddleboarding
Paddle Boarding Newport Beach offers rentals for $30 for two hours or full-day rentals for $59. The same company also offers lessons in both paddle boarding and surfing, if you decide to pick up your surfboard and hit the waves. Stand Up Rentals offers paddleboard rentals for $25, which includes safety instruction, or $10 an early-bird discount as well. Newport Aquatic Center also offers stand up paddleboarding lessons for $30 an hour per person for groups of two to three.
3. Scuba diving and snorkeling
Experience the underwater world by snorkeling or scuba diving. You can rent scuba diving gear or buy snorkeling fins and goggles at places such as Hollywood Divers, and Newport Beach offers wetsuit rentals for $10 an hour. Popular snorkeling places include Corona Del Mar State Beach, as well as Diver's Cove and Crystal Cove, both located in Laguna Beach — check out The Outdoor Report's visit to Diver's Cove for tips on diving in the area.
4. Kayaking
Whether you want to kayak alone, make it a date with your special someone, or take a few kayaks out with friends, kayaking provides a great way to experience the bay. Rent a kayak from Kayak Rentals in Alamitos Bay for $9 per hour. While kayaking through this bay, you can pass by waterfront homes and even kayak to a shopping center nearby with restaurants and stores you can then spend the day browsing through. Newport Aquatic Center also offers kayak rentals for $15 for a one-person kayak or $20 for a two-person kayak. The Aquatic Center offers a guided kayak tour through the Upper Newport Back Bay, a salt marsh estuary with birds and endangered species, where a guide will discuss the bay's history and marine life.
5. Windsurfing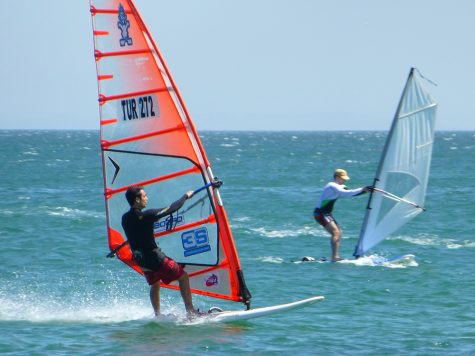 commons.wikimedia.org
Windsurfing mixes surfing skills and sailing skills with the individual surfing on the board and using a sail to maneuver the board. Try your hand at windsurfing at Cabrillo Beach, an area great to test out if it is your first time. Rentals are $60 a day for a board and pre-rigged sail at Captain Kirk's.
6. Deep sea fishing
Whether you have fished your whole life or have never touched a fishing rod, deep sea fishing offers a great day adventure out on the water. Davey's Locker offers half-day deep sea fishing trips with crew members to assist both beginners and experts. Fish found on these expeditions include tuna, yellowtail, white sea bass and sand bass.
7. Whale watching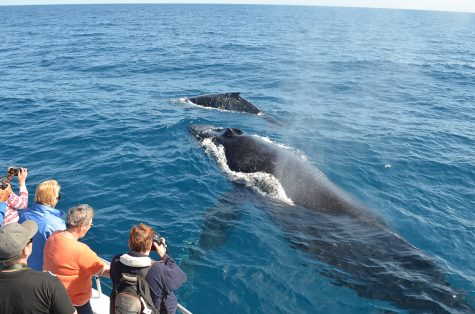 flickr.com
Go on a whale watching ride, offered at four different times each day through Davey's Locker. On this trip, you can see an average of ten whales and hundreds of dolphins, including blue and finback whales. You can also see other whales, such as humpback and minke, as well as sea lions, while on the ride. Boat captains knowledgeable in marine biology also provide details on the various marine species.
8.Venture to a water park
Southern California harbors different water parks, including Knotts Soak City in Buena Park, not far from campus, Raging Waters in San Dimas or Six Flags Hurricane Harbor in Valencia. At any of these parks, enjoy open and closed body slides or tube slides, along with classics like the lazy river or wave machines. If you are adventurous, try out any of the tall body slides at these parks. Gather a group of friends for the day and ride the Pacific Spin, a four-person raft slide that shoots you into a funnel at the end.
9. Take a surfing lesson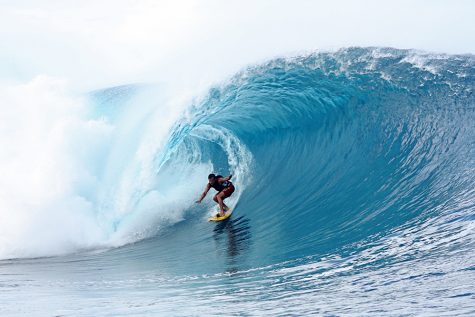 Summer is the perfect time to learn to surf. Whether you learn from a friend or complete a lesson through Huntington Beach or Newport Beach, you can acquire a new skill and continue a new hobby of surfing on the weekends.
10. Visit the Splash Aquatic Center
Biola students may be familiar with Splash from SOS and orientation week, but the center offers more than just a couple waterslides. Splash offers shallow and deep water aerobic exercise classes for $5 a session or lap swim and a warm-water spa for $3 a session. Synchronized swim classes, polo lessons and board diving are also offered to swimmers. To hit the park several times over the summer, consider purchasing a pass for Buccaneer Bay, which is offered for a pre-season discount of $54 until May 31.