Explore Little India
Located close to campus, Little India provides an opportunity to experience a different culture through various shops and restaurants.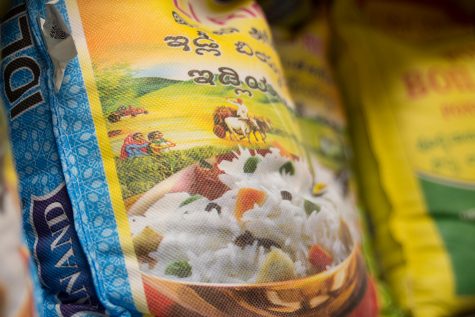 My favorite moments in life occur when I experience a different culture. Discovering strange articles of clothing, learning about new lifestyles and, of course, tasting unique varieties of food complete my days. So, unsurprisingly, I became excited when I learned one of my favorite cultures thrives just a few streets away from Biola.
Located in Artesia on Pioneer Boulevard, Little India presents an excellent opportunity to explore a different culture without going too far away. It contains a variety of stores, restaurants, treats and hidden treasures. Although one could walk the entire street within an hour, there remains much to explore.
UNIQUE FINDS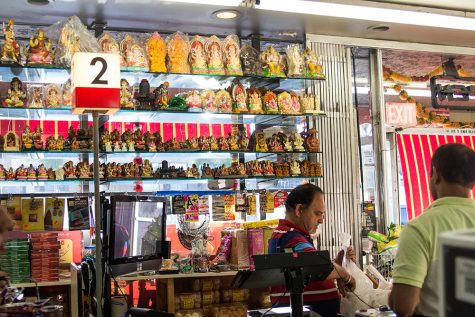 Marika Adamopoulos/THE CHIMES
Cottage Art is an interesting shop filled with fabrics, clothing and home decor. Anyone can find sheets with unique patterns, pillows made with beads and table cloths in vibrant colors that can cheer up any home or apartment. When a customer walks into the store, they are greeted with vaguely dim lighting on as much fabric as anyone could possibly need. Clothing is placed on the far left of the store with genie pants, saris, sherwanis and even some contemporary clothes filling the many racks. Trinkets and statues of Ganesh, the Hindu god, take up several shelves. Towards the back lie countless amounts of fabrics, available for purchase either by itself or already made into bedding, scarves and pillows. Take a look around, you might find something for your dorm.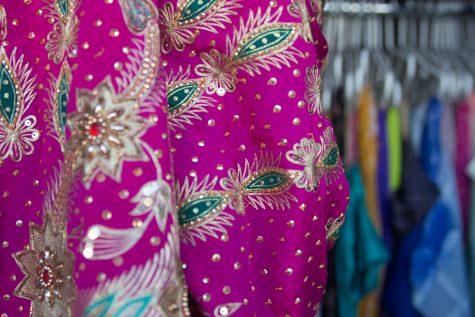 Marika Adamopoulos/THE CHIMES
Bollywood Music and Video sells, you guessed it, traditional Bollywood CD's and DVD's. Anyone walking down the street towards the store will hear Indian music floating through the air. Discovering a new sound is easy when browsing the store. Who knows, you might even stumble upon your next favorite band.
AUTHENTIC CUISINE
Marika Adamopoulos/THE CHIMES

Be sure to come hungry, because my personal favorite aspect of the Indian culture is its food, and Little India is not in short supply. If you are unfamiliar with Indian food, the best time to go eat is during lunch when most of the restaurants provide a lunch buffet. Ashoka the Great is open daily for lunch from 11 a.m. to 3 p.m. and reopens for dinner from 5 p.m. to 10 p.m., except on Saturdays and Sundays when they do not close between meals. Try the chicken tikka masala, a traditional Indian dish that contains chunks of chicken in a spicy, typically orange, sauce. Ashoka's lunch buffet also provides tandoori chicken, rogan josh, gulab jamun and naan.

Even if you are full from lunch, make some room for a dessert. Standards Sweets and Snacks provides a variety of Indian treats, either milk based or non-milk based. Milk cake, kalakand and burfi are among the milk-based sweets. Milk cake and kalakand are both made from solidified sweetened milk packed into a tiny square. Burfi is provided in many different flavors, such as pistachio, almond, chocolate and plain. Never fear, for those who are vegans or lactose intolerant, Standards Sweets and Snacks also sells non-milk based treats, such as magaj, methi pak and kaju katri.

Ready to take home some of India? Several markets and grocery stores line the street. Among them are Farm Fresh and Ambala Cash and Carry. I enjoy seeing the many shelves filled with new foods waiting to be discovered, as grabbing a random product and reading the label can lead to several new experiences. Tapioca chips, massive tubs of clarified butter, pickled ginger and Thai tea drinks are some of the many foods I found. Buy something at random and give it a taste.

Anyone can easily spend a couple of hours in the many stores located in Little India. I hope you come willing to try new things with an eager appetite. You might fall in love with it as much as I did.