Sights to see in San Diego
Take a weekend trip to San Diego and explore various areas and events.
Take a break from Los Angeles and journey to the sunny city of San Diego, only an hour and a half drive — or hour's train ride — from campus. Whether you visit the beaches, museums or parks, San Diego offers a wide range of sights to spice up a weekend trip.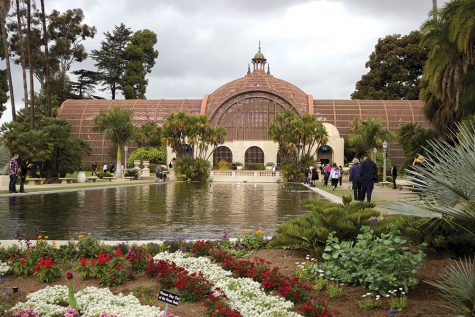 Located in northern San Diego, the Carlsbad Flower Fields is a marvelous sight where you can walk around a beautiful garden with a full array of brilliant colored flowers. The fields are only open from Mar. 1 to May 10, so make sure to visit before they close. Tickets cost $12. The fields also host live music events such as zydeco and bluegrass days.
Located in the same city is the Museum of Making Music. The museum hosts different exhibits that encompass the journey of American music from the 1890s to present day. These exhibits focus on other elements, including popular music, musical instrument innovations and manufacturing. Opportunities to play different instruments such as piano keyboards are provided at the end of tours. Student tickets cost $5.
In downtown San Diego, Balboa Park is filled with a variety of adventures, including different categories of museums that sit throughout the park. The Museum of Photographic Arts is a great art museum to check out with its various exhibits of photographs and film, often including feature exhibits from famous photographers and filmmakers. For the sports aficionado, try out the San Diego Hall of Championships Sports, which includes exhibits on San Diego sports history. The Reuben H. Fleet Science Center is a must-see in the park, with an IMAX dome theatre showing science films and a wide range of exhibits on biology, anatomy and several other types of science. To add to the experience, check out the Aerospace Museum, with popular space travel exhibits and a variety of historical and modern jets.
Balboa Park also contains many great restaurants, including the award-winning Prado. Beautiful gardens also contribute to the aesthetics and overall atmosphere park. Dedicated to roses, Inez Grant Parker Memorial Rose Garden contains endless varieties of the flower. Another special garden to see is the Veterans Memorial Garden, which is divided into the air, sea and land gardens and dedicated to veterans of all branches.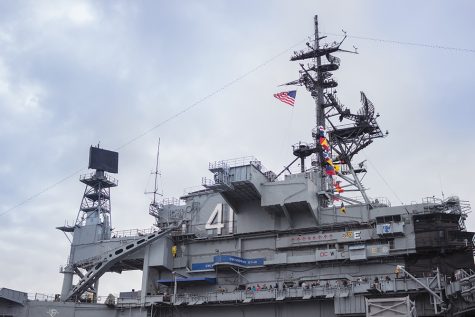 Situated in San Diego Bay, the USS Midway is a historic aircraft carrier turned into a museum with different exhibits about its history. Group and self-guided tours of the ship are offered. The museum also offers other fun experiences, such as flight simulators. The top deck of the ship is filled with restored jets and aircrafts, some of which visitors are allowed to climb into.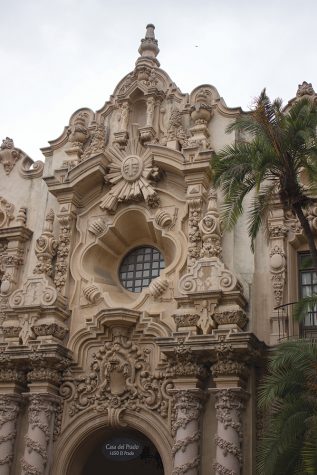 In the heart of San Diego lies Old Town, a historic park. Old Town provides many opportunities to learn about the history of San Diego. Originally a Pueblo town, the park offers five original adobe houses to tour. Different varieties of Mexican restaurants inspired by the town's history are spread throughout the park. Old Town also contains many different shops. Some of these shops sell old fashioned candy and others items such as postcards and jewelry.
San Diego parks
To have a wilder San Diego experience, try exploring Sea World and the San Diego Zoo. After a day at either of these parks, grab a bite to eat in any of the downtown San Diego restaurants, which include the Melting Pot, Extraordinary Desserts and Oscar's.
The San Diego Zoo Safari Park resides in inland San Diego and offers different safari tours around the park's exhibits. From exotic birds and Okapis to traditional animals such as lions, the zoo hosts many varieties of animals. The park also offers fun shows, including the popular Frequent Flyers Bird Show.
A city with many different and unique locations to explore, San Diego is the perfect place for Biola students to venture to and make new memories.