Remembering Joy amid sorrow
Hasiet Joy Negash's close friends on campus remember her love for life as the Biola community copes with her death.
On Jan. 17, Biola University was deeply saddened to hear of the passing of sophomore communication studies major Hasiet Joy Negash while on a missions trip overseas. During this time, her close friends mourn her loss and remember the moments they shared together.
"Reflecting on this past year and a half, I can't help but laugh and cry because I have been so blessed to be close friends and roommates with Hasiet," wrote nursing major Eunice Kim in an email. "Whenever Joy and I spent time together, one conversation she always mentioned to me was how much she loved Biola. She would smile and often told me how God had given her so many wonderful opportunities to get involved with school."
While she came to Biola from Des Moines, Washington, Negash grew up with an Ethiopian background, having been exposed to the culture through family and Ethiopian communities in her hometown.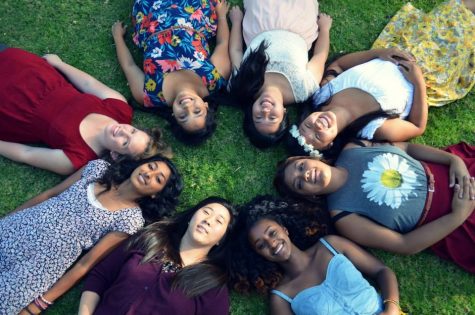 PRIDE IN HER ROOTS
"Joy was always so proud of her Ethiopian roots, and she had such a heart for diversity and cultural differences. She taught me to have a greater admiration for my culture and to embrace my Indian heritage," wrote human biology major Nisha Edwin in an email. "Korean, Hispanic, Central American, Indian and Ethiopian were some of the ethnicities that were represented by our group. We called ourselves 'the united nations.'"  
Negash valued her heritage and used it to bond with others, even if they did not share the same background.
"When I think about Joy, I think of all of the times she would teach me words in her language, Amharic. Her face would light up whenever she taught me a new word, and she slowly incorporated those words into our daily conversations," wrote journalism major Lauren Hall in an email. "I remember walking to the library with her one Sunday afternoon, and I asked her to teach me a new word in Amharic. She quickly responded with excitement and taught me the word konjit, which means 'my beauty."
Negash's love for her culture provided a way for her to express her friendship.
"From that day forward, she would call me her konjit in casual conversations, as a way to comfort me, as reassurance in the letters and notes we would write to each other," said Hall. "It was then that I realized how strong and meaningful words can be, especially when they come from someone you love."
Negash was involved in Multi-Ethnic Programs and Development, Student Orientation Services and served as a student ambassador with admissions. Kim recounted Negash's excitement at participating in activities from MEPD to Team India to carrying the Ethiopian flag during the 2014 Missions Conference.
STUDENTS REFLECT
"I can't even tell you how many times she would come into our room, put her arms around herself, look up at the ceiling and have the biggest smile on her face," Kim said. "Joy would always be so ready to tell me everything that happened throughout her day and would talk about how happy she was and how God was truly faithful to her."
Negash welcomed changes and new opportunities when she came to college with open arms, forging a close friendship with her freshman year roommate, sophomore psychology major Jennifer Carrion.
"Sharing this new life with a complete stranger soon turned into an adventure as we stayed up countless nights talking about topics no one else would dare bring up," wrote Carrion in an email. "Through our heavy talks, we soon became sisters, and I knew my life was changing towards Christ."
Negash shared her excitement for the future with those around her. She spoke of how far they would go in life and how their careers would serve God and help people, as well as of all the adventures they needed to have as young adults, said elementary education major Naomi Saucedo.
"The most inspiring conversation I had with Joy was when she told me, 'We're in college! We are making decisions that are going to shape the rest of our lives! Isn't that crazy?' It was crazy to realize that because she was right," said Saucedo in an email.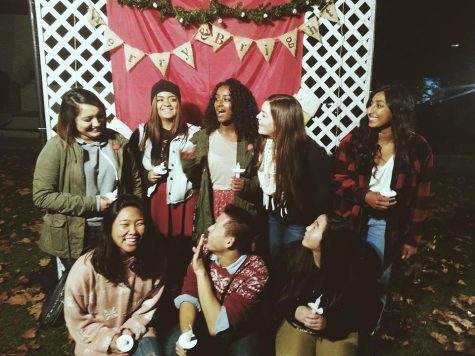 Negash encouraged her friends with this bright outlook on their futures at and beyond Biola. She fully enjoyed the lighthearted moments and reminded her friends of their faith in tough times.
"Joy would listen to the problems in my life and always affirm and acknowledge the worries or doubts I had about the future," wrote nursing major Christine Tran in an email. "Joy would remind me to pray when I didn't want to look to or turn to God, and she was always there to listen to my rants and just be there for me."
As the community grieves with her close friends during this time, Negash will be remembered in love for her passion for life, God and those around her.
"When I think about all the meals and the conversations we had on the way to class, they always pointed back to God's love for all His people and our role in bringing a bit of that heaven here on earth," said sophomore business administration major Carissa Vera in an email. "And she did just that, I saw a glimpse of heaven through Joy."