Christmas shop smart on a college budget
Find or create wallet-friendly Christmas gifts for friends and family.
Hang on for a minute...we're trying to find some more stories you might like.
With Christmas just around the corner, and having spent most of your money on Black Friday or textbooks for next semester, do you wonder how you will buy gifts for all your friends? Shopping on a college budget may seem like a hard thing to do, but this list of inexpensive Christmas gifts are sure to please your friends without emptying your wallet. These are the top ten gifts students agreed would benefit friends in staying within their budget.
1. Personalized "mix tape"
If you really want to do something personal and creative, a "mix tape" CD is the way to go. At the local super store, you can pick up a pack of ten blank CDs. Personalize each CD with unique tracks to fit your friends' personalities.
Gift Amount: Under $10
2. Festive socks
Christmas themed, warm, fuzzy, long or short — the options for buying socks can be endless. Everyone loves and will need socks this holiday season. You can find Christmas-themed socks at any local store and many people would love to have some socks to rock this season.
Gift Amount: $5-$10
3. Journal with personal note
Does your friend love to write lyrics, poems or maybe just for fun? Why not get them a journal? Write in the first page to inspire a creative use of the journal. A personal and inspiring note will hopefully initiate the completion of the journal.
Gift Amount: $10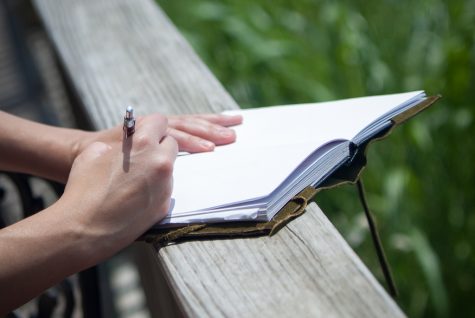 4. Starbucks gift card
No time to do a DIY for your friends? Just stop by any Starbucks to pick up a gift card for a peppermint mocha or eggnog latte. They will appreciate the gift and the warm treat that comes with it.
Gift Amount: $5-$10
5. Framed picture collage
If you and your friends love to be silly in front of the camera, consider using those pictures to make a framed collage. Everyone loves to look at pictures, and it is a great way to recollect and add to their dorm room decor for spring semester.
Gift Amount: $5-$10
6. Mug
Since it looks like it may be cold this holiday season, what better way to warm up then a cup of coffee or tea? Pick out a pre-made mug or buy a blank one and decorate it with sharpie to give it that special touch.
Gift Amount: $5-$7
7. Warm winter accessories
Along with a cup of hot cocoa, consider keeping your friends warm with a few winter accessories such as beanies, scarves and gloves. You can find these on clearance at any local super or retail store.
Gift Amount: $5-$15
8. Jar of gratitude
Still feeling thankful after Thanksgiving and wish you could show your friends the reasons you feel grateful to have them in your life? This jar could also be filled with funny inside jokes, inspirational quotes or shared memories. Decorate the outside of the jar with cool stickers or sharpie doodles.
Gift Amount: $5 or less
9. DVDs
Wondering what you will do with all your free time during Christmas break? Grab some friends and schedule some classic movie marathons. You can find old DVDs at a superstore such as Target or Walmart for less than five bucks, making both your friend and your wallet a little happier. To add a little more, you can turn it into a movie pack with a box of popcorn and some candy.
Gift Amount: $5-$10
10. Mason jar with goodies
Love to bake and want to give a homemade gift to your friends before the holiday break? Whip up a batch of snickerdoodle cookies or maybe some gingerbread men. Your friends can appreciate the time and effort, and who doesn't love some holiday goodies?
Gift Amount: $5-$7
With finals week just around the corner, these gifts will provide a great way to benefit your friends and your pocket.