Tasty ways to beat the heat
Local LA eateries offer great options for students to escape the heat and explore delicious foods.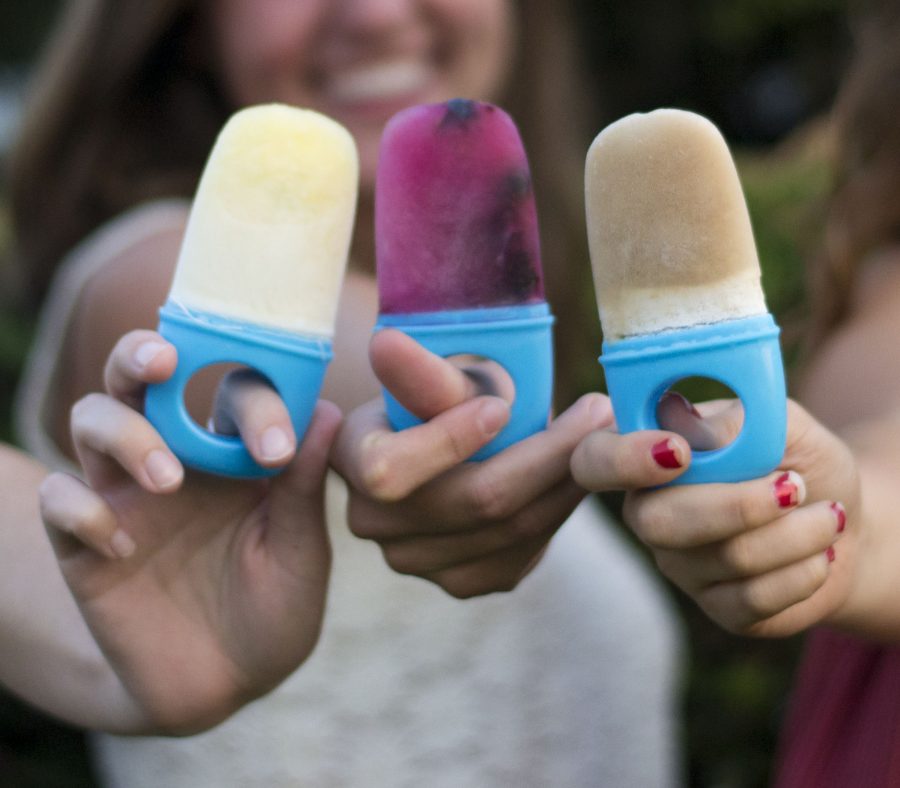 Jenna Schmidt, Writer
September 23, 2014
Local LA eateries offer great options for students to escape the heat and explore delicious foods. | Ashleigh Fox/THE CHIMES [file photo]

Even for native Californians, triple-digit-degree weather can be tough to handle gracefully. Students resort to tank tops and flip flops, spray bottles with cold water and dips in the Biola pool to attempt to cool off in this weather, but what do we do when it comes to food?

While the ice cream in the Caf serves as a wonderful reprieve from the heat, it becomes monotonous after a while. Take heart. Here are five frozen yogurt, smoothie, ice cream and shaved ice parlors that offer some sweet ways to beat the heat.

This Westminster eatery offers a variety of cold treats. About a 35-minute drive from Biola, Snow Monster opens at 12 p.m. and stays open until midnight, fitting perfectly with those late-night study break cravings. Choose from a wide menu offering giant macarons, shaved snow, iced teas and coffees, Belgian waffles and ice cream to satisfy your sweet tooth. As an added bonus, those who purchase an iced beverage can take home the Snow Monster mason jar for an extra $2.

9600 Bolsa Ave., Westminster, CA, 92683

Hours: Open every day from 12 p.m. — 12 a.m.

Phone: 714-584-9470

Frozen yogurt comes in all flavors at this Buena Park storefront. Located only ten minutes from Biola, Spoonful Cafe satisfies both your cravings and your wallet — students can purchase tasty concoctions for only 38 cents an ounce. Additionally, they offer yogurt popsicles and smoothies, so if you find yourself in a rush you can still enjoy a tasty treat. The variety of toppings appeals to all palates, with general things such as chocolate chips and berries alongside more adventurous toppings like lychee.

5151 Beach Blvd., Unit F, Buena Park, CA, 90621

Phone: 714-690-1420

Hours: Sun. — Thu. 11 a.m. — 11 p.m., Fri. — Sat. 11 a.m. — 12 a.m.

Smoothies seem to be a year-round staple in California, so if you find yourself craving a cup of fruity goodness you never have to look far. At Da Fruiteas tea and smoothie shop, only 15 minutes away in La Habra, one finds tasty alternatives to the usual berry-based smoothie. The more adventurous types can try a banana and bee pollen smoothie, but they also offer traditional flavors like mango peach. For customers craving a more substantial snack, Da Fruiteas also serves acai bowls and shaved snow in several flavors ranging from horchata to raspberry to watermelon.

1900 W. Whittier Blvd., La Habra, CA, 90631

Phone: 562-694-3444

Hours: Mon. — Sun. 11 a.m. — 10 p.m.

Green Crush juice bar located in Montebello Mall, an easy 20-minute drive from campus, offers a unique range of juices that are simply delicious, yet anything but simple. One can select a traditional cup of orange or guava, but if you feel like something a bit different, Green Crush also serves flavors such cactus pear, mamey, spicy watermelon or mango. While they may not stay open for late-night trips, they do open at 10 a.m. for the perfect start to your day.

Montebello Mall, 2134 Montebello Town Center, Montebello, CA., 90640

Phone: 714-743-0440

Hours: Mon. — Sun., 10 a.m. — 9 p.m.