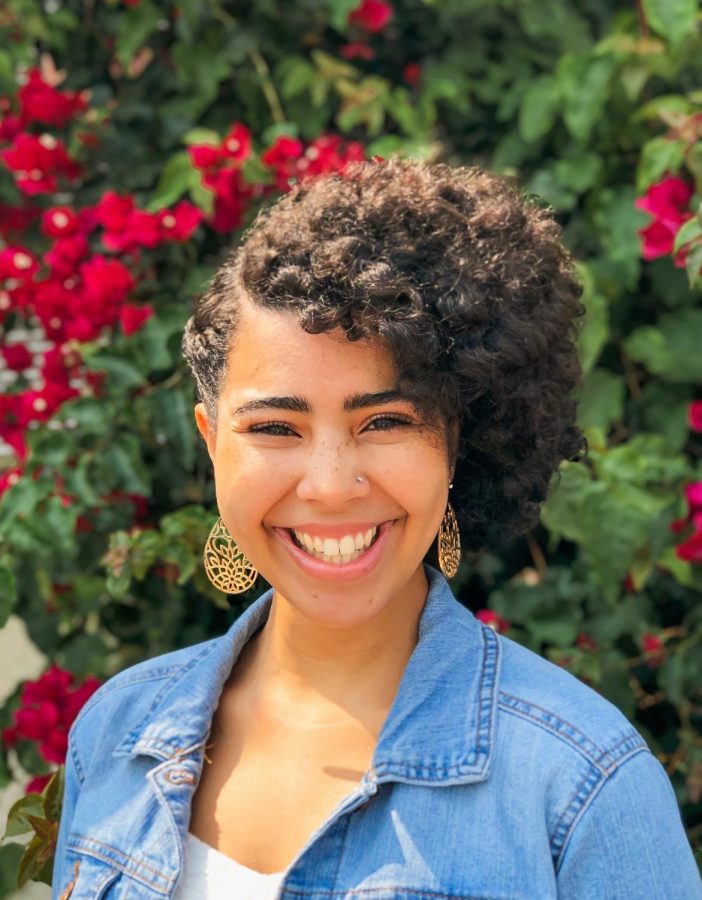 Evana Upshaw is a sophomore journalism major with a passion for empathy and truth. She has a unique fascination with maps, adores fruit smoothies and loves to dance bachata.
I dislike being asked, "Where's home?" Being born in Chicago, raised in Minneapolis and moving to the Bay Area at 18 made for a childhood that taught me to love and be loved by many people. My home has been where my heart was, and my heart is truly everywhere. I spent my gap year in Boston with Youth With a Mission, and that spread my heart even further around the world.
Being biracial has taught me to love culture and language, being Black in America has bred an intense passion for intersectional justice, and being a pastor's kid has shaped my faith into something deeply personal. In the future, I hope to intersect each of these through writing about theology and restorative justice, in order to advocate for the oppressed, as citizens of God's Kingdom are called to do.
I love watching documentaries, learning languages, participating in corporate worship, having dance parties and stuffing my face with key lime pie.
Evana Upshaw, Opinions Editor
Dec 05, 2020

The American Church has cheapened the incarnation

(Story)

Nov 20, 2020

Thanksgiving has fed us a false narrative

(Story)

Nov 13, 2020

President-elect Joe Biden's coronavirus plan is cause for relief

(Story)

Nov 06, 2020

The President's botched pandemic response has hurt the nation

(Story)

Nov 04, 2020

Justice Amy Coney Barrett should not be on the Supreme Court

(Story)

Oct 31, 2020

COVID-19 has caused us to modify our traditions this Halloween

(Story)

Oct 28, 2020

Hyper partisanship hurts all of us

(Story)

Oct 24, 2020

Intersectionality is imperative as we fight for more female representation in politics

(Story)

Oct 12, 2020

We need to denounce Columbus Day

(Story)

Oct 07, 2020

There is more than one Christ-like response to Trump's illness

(Story)

Oct 02, 2020

Our phone addictions are unhealthy

(Story)

Sep 30, 2020

America needs major police reform

(Story)

Sep 23, 2020

A new Supreme Court justice should not be appointed before the election

(Story)

Sep 18, 2020

We should all celebrate Hispanic Heritage Month

(Story)

Sep 16, 2020

Reopening churches cannot become a threat to public health

(Story)

Sep 14, 2020

Colleges should not have reopened

(Story)

Sep 09, 2020

The potential COVID-19 vaccine requires our cooperation

(Story)

Sep 02, 2020

Followers of Christ should be on the frontlines of racial justice work

(Story)

Aug 31, 2020

Wearing a mask should not be a political statement

(Story)

Feb 21, 2020

Frederick Douglass jazz concert urges students to press on

(Story)