Week 7 soccer results: a mixed bag
Men take win & loss, women take tie and loss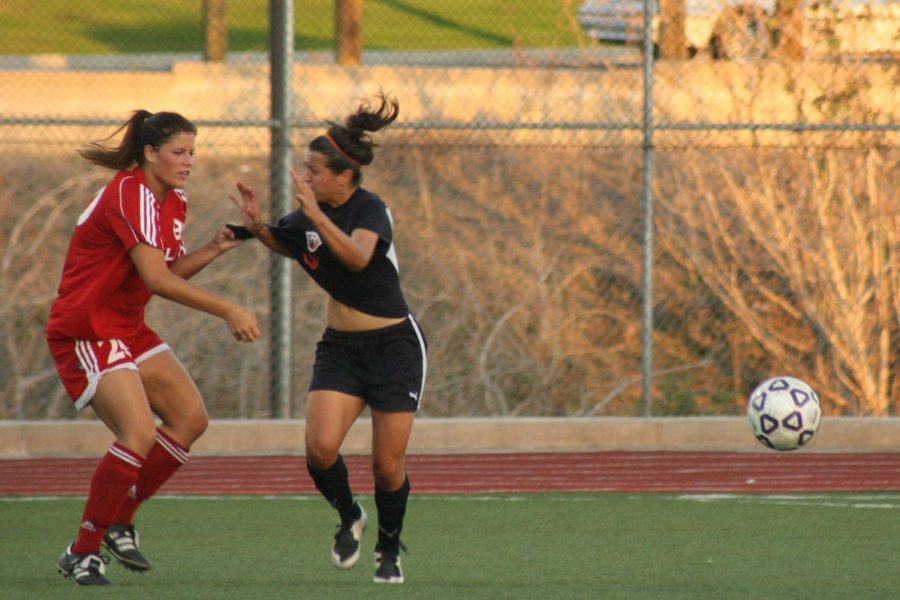 After pulling off the upset over the highly touted Vanguard University last week, the men's soccer team fell victim to yet another lackluster offensive performance at Point Loma last Saturday.
The men's lack of scoring led them to come up shorthanded against the No. 22 ranked Sea Lions with a final score of 1-0.
But once again, the beleaguered Eagle defense proved their quality by holding the 8-0 Sea Lions to only one score. However, it would not prove to be enough for the men to come away with their second upset victory in as many opportunities.
Point Loma's lone goal came in the 39th minute of regulation play and was actually deflected in off an Eagle defender.
Later in the game, with luck seemingly not on their side, the men watched their last hope, a corner kick followed by a header, sail just high of the goal.
So far it seems to be the story of the year for the now 5-6-0 Eagles. Freshman Jake Ravenscraft, who attempted the last second header, made note of the fact that scoring has been an issue for the Eagles all season.
"We've had a lot of chances so far this season to score, but we haven't really finished," said Ravenscraft. "Overall Point Loma seemed to be a little more physical, and they are obviously a good team, but I really think we played better soccer."
Catching a break is certainly one thing the Eagles have not had the pleasure of consistently. But Ravenscraft believes the talent and desire is still there.
"All of our losses have been really close games; it's not like we get blown out," said the forward from Lombard, Ill. "We work our tails off, and overall I think we have a great team. We really need to just keep penetrating and getting shots off, and someone needs to step up and be a play maker and start scoring some goals."
As for the women, they too fell just short of their bid to upset No. 5 ranked Point Loma on Saturday as they fell 2-1 to the Sea Lions.
Freshman forward Gabby Jolin put in the lone tally for the lady Eagles, while freshman keeper Lauren Gregston kept the game close as she continued her staunch defense of the goal by making 11 saves out of 18 shots.
The Eagles were neck-and-neck down to the final whistle, and though a few costly penalties may have impacted the final score, the ladies proved they can hold their own against the top competition.
As sophomore midfielder Bethany Wikfors made clear, it was not desire or tenacity that was lacking on Saturday.
"I think in our game against Point Loma and even prior games, our intensity and our desire to win has been at a great level," Wikfors said. "Although this is definitely having a positive impact on our playing, we do need to start keeping our composure and taking shots in the games to come so we can get some positive results on the score board."
The women took away a small victory of sorts on Tuesday when they came away in a dead tie with conference opponent Fresno Pacific with a final score of 0-0.
Gregston, already a two-time GSAC Defensive Player of the Week, earned her third shutout of the season. Gregston, who was just named the Defensive Player of the Week for the week of Sept. 24 – Sept. 30, made three saves on the night.
With the loss, the Lady Eagles drop to 2-5-2 on the season and 0-2-2 in conference play. They head to Concordia University this weekend to continue their GSAC schedule.