Women's golf kicks off first-ever season
Two-person team competes in Grand Canyon Invitational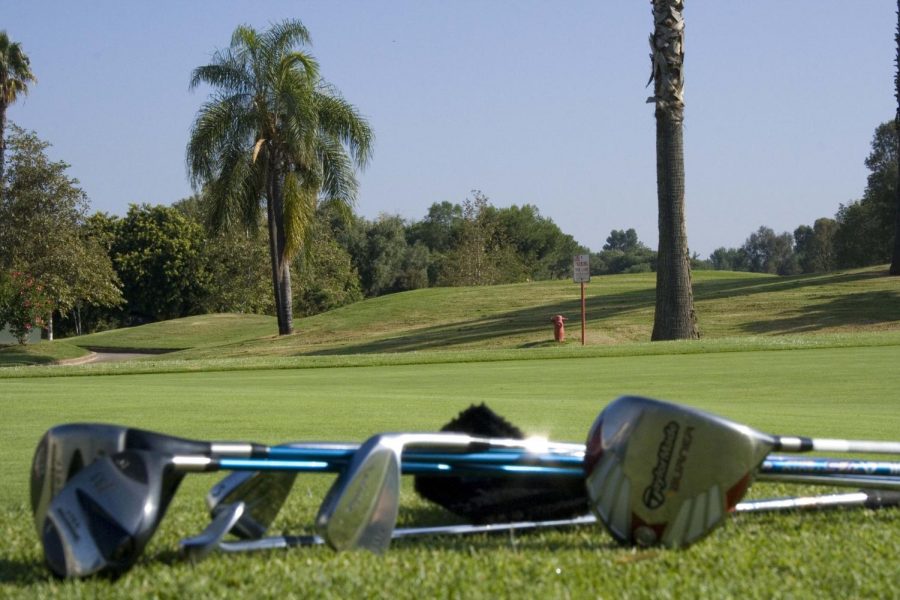 Waking up at 6 a.m. is most often not something to be excited about. The case is especially so if the place you are heading is notorious for splintery cactuses and blistering heat.
With the temperature hovering above 90 degrees in Avondale, Ariz. on Monday, the two members of the inaugural women's golf team were still excited to tee off for the first time in school history.
Senior Jennifer Yoo played brilliantly and shot a one-under-par 71 to finish fifth on the day at the Grand Canyon Invitational at the Coldwater Golf Club. Biola's other golfer in the field was senior Stefani Washburn, who shot a 121 in the afternoon in the first collegiate round of her career.
Yoo, a senior transfer from Cal State Northridge, had a strong first round, recording four birdies to hold onto fifth place in the field of 87 golfers.
Yoo ended the day two shots behind Tina Bickford of Western New Mexico University, who fired a three-under 69. Three golfers ended one shot back of the lead at two-under 70.
Despite the heat, Washburn was impressed with the course and conditions.
"It may have been really hot, but it was a really nice course," she explained. "It was one of the better places I've played at, as there was not a lot of trouble you can get into."
The following day, Yoo shot a six-over 78 to finish in eighth place overall at the Grand Canyon Fall Women's Golf Classic.
Yoo and Washburn both closed out the final 18 holes of Biola's first women's golf competition in school history.
Overall, Yoo finished with a five-over 149 to place eighth in her first tournament as an Eagle. Washburn finished with a 267 overall score. Lindsey Bergeon of Florida Southern and Malen Thornberg of Cal Baptist tied for first place overall with a two-under 142.
Washburn was utterly impressed with the play of Yoo.
"I was so proud of her," the senior from Mesa, Ariz. said. "She is a very good player and is able to maintain professionalism while she competes."
Biola closes out the short fall portion of its schedule next week, traveling to Northern California to more mild conditions for the Cal State Monterey Bay Invitational on Oct. 1 – 2. After that, they will resume play in 2008 at the Cal State San Marcos Invitational from Feb. 18 – 20.