Volleyball struggles with two losses in a row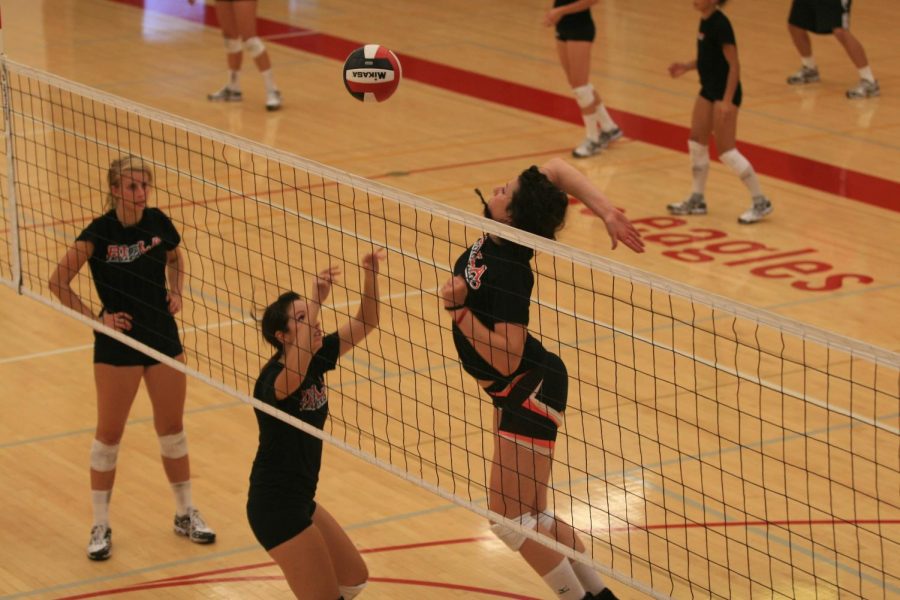 As Chase Gymnasium started to fill up last Saturday night, it set the stage for two powerhouses to collide for the first of two meetings this season. No. 5 ranked Biola and No. 3 ranked Concordia prepared for an epic clash, or at least that's what one would assume.
The two teams fought back and forth in game one, and the Eagles were able to tie the game at 20-20, thanks to an attack error by their opponents.
Unfortunately for the Eagles, that was as close as they would get. Concordia was then able to score on four straight kills, pushing the game out of reach for the Eagles and taking it 30-25.
Concordia took that momentum and continued with it in game two. They quickly jumped out to a 10-3 lead against the Eagles and ran away with the game, winning it convincingly 30-18.
Heading into the third game, the Eagles found themselves in an unfamiliar situation. Down two games to none, Biola was not only on the verge of losing for the first time all season, but being swept.
Once again, Concordia took the lead early in the game. They later went on an impressive 14-1 run, distancing themselves from Biola and were able to hold off a late rally by the Eagles to win the match easily 30-17.
Whether Concordia had figured out Biola's defense or not, they were able to constantly attack and put pressure on Biola the entire night. The Lady Eagles, who have looked impressive this whole season, recorded a season-low .164 attack percentage to Concordia's .369.
With the loss, the Eagles fell to 12-1 overall and 5-1 in GSAC play, whereas Concordia improved its record to 13-1 and 5-1.
The team went up to Fresno Tuesday night to endure similar results against the No. 1 ranked team in the country, Fresno Pacific University.
The first game was the closest of the three, which saw the Eagles hanging tight but eventually losing 30-25. Biola was never able to get the offense going, as Fresno Pacific easily took the next two games 30-17 and 30-18 for the sweep.
With the loss, Biola dropped to a 12-2 overall record and 5-2 in conference, while Fresno Pacific remains unbeaten, now 15-0 and 6-0 in conference.
Though the next game is non-conference, the Eagles are hoping to bounce back and get a win against a tough National American University team. The game will be played at Concordia University on Friday at 11 a.m.