Students give from the heart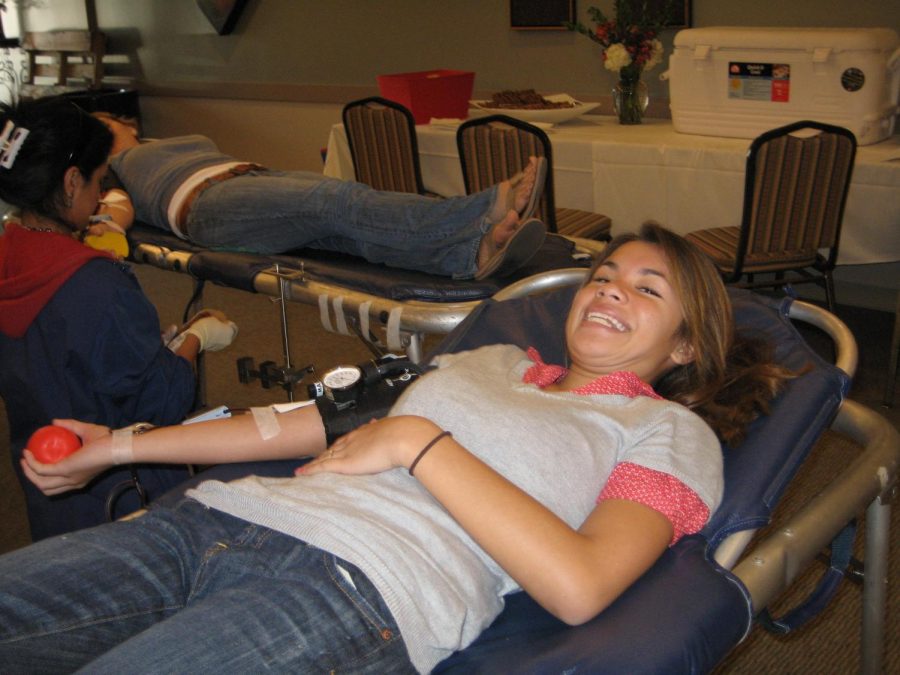 Today at Biola, students lined up to donate their time and blood at Presbyterian Intercommunity Hospital's blood drive. The contributors were glad to give.
"I think if I have the opportunity to do something that can help someone else, I should do it," said sophomore Elise Paty. "It doesn't take much out of me and I really think that it's a positive thing."
Many students giving blood today, like Paty, were seasoned donors. Sophomore Lauren Leiva has participated in over five blood drives since high school.
"I have O positive blood, so I'm the type of blood that they can use more often," she said, "and I like the fact that I can help people. It makes me feel good."
The process is fairly simple. According to Amy Crawford, a registered nurse, the hospital has the donors fill out the necessary paperwork, then checks their health history, vital signs and iron levels. After that, the nurses draw the blood.
Participants donate a pint of blood, which takes about 5 to10 minutes, and then recover for about 15 minutes. During this time, the hospital provides snacks like juice and cookies, and before they leave, each participant receives either a free t-shirt or a coupon for a free pint of ice cream at Baskin Robbins.
Presbyterian Intercommunity Hospital holds blood drives three times a year at Biola, and according to Lisa Vanortwick, the recruiter for these drives, they usually get a pretty good turnout — about 100 students per drive.
Why are students so dedicated to donate? As freshman Karrie Bostrom put it, "There's a great need for it, and I have more than I need at the moment, so why not?"
If you missed this opportunity, the hospital's next blood drive is Nov. 28, or you can visit www.givelife.org for more opportunities in your area.
For more information on donating blood, visit www.redcross.org