Foo Fighters' album revisits stale style
"Echoes, Silence, Patience & Grace" forgettable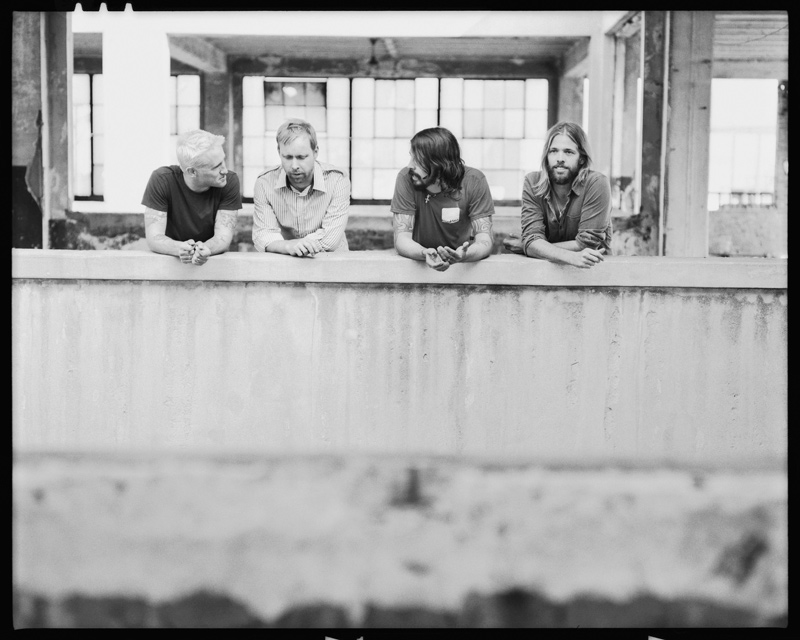 The Foo Fighters have been rocking out and fighting foo for over twelve years now. From pop rock sing-alongs ("Learn to Fly") to head-banging anthems ("All My Life") to tear-jerking love songs ("Everlong") and emotion-driven intricacies ("Aurora"), Foo Fighter frontman David Grohl has kept creative control on his music, giving his listeners a satisfying taste of everything.
Last year, the Foos even released an acoustic album/dvd entitled Skin and Bones, showing that they can rock out just as well with upright basses and acoustic guitars. The Foo Fighters have done a slightly above average job at all of the musical styles within their range, which is great in a certain sense, but leads to a problem: there's nowhere new to go.
Echoes, Silence, Patience and Grace revisits many of the band's older styles. Fans who were not thrilled with the change in style of the latest LP, In Your Honor, or who were bored with the overtly mellow Skin and Bones, will be relieved to hear some of more punk and raw sounding songs on the new album. "Pretender", the first single off of Echoes, rekindles some of the angst and aggression that Grohl displayed on older tracks like "Stacked Actors" and "All My Life." Track "Summer's End" sounds like it could be straight off of their first album, with a simple, repetitive melody and breezy feel. With comparisons still in mind, the instrumental, finger-tapped bluegrass medley, "Battle of Beaconsfield", sounds eerily similar to "Razor" off of their previous album.
Yes, all of these songs pay homage to previous works, something that many Foo Fighter fans were longing for; however, while listening to Echoes, one can't help but say, "I've heard this all before."
There are, in fact, a couple of tracks on Echoes that shine out among the rest. Without a doubt, the strongest song on the album is "Statues," a piece that, for the first time on an album, sits David Grohl at a piano as he plays a song that is so reminiscent of the Beatles, I was forced to double check who was actually playing it.
Similarly, album closer "Home" is a soft, piano driven tune that gives the album a warm, humble closure. Grohl's vocals shine brightly over the piano, allowing for a more intimate and emotional experience, one that can't quite be achieved over distorted guitar or even acoustic-strummed melodies.
No, Echoes, Silence, Patience, and Grace is not a bad album. It is sure to climb the charts and receive sufficient airplay. The Foo Fighters have decided to kick it old school and go back to the basics that brought them to where they are today, a smart move.
The problem is, a couple tracks aside, most of the album sounds like a sad rehash of previous material, lacking in fresh hooks or catchy melodies. This barely average album will be listened to and quickly forgotten about, which makes me wonder how much longer all of this foo really needs to be fought.