Nursing students to graduate a semester late due to novel coronavirus
Students petition nursing board to soften restrictions as hospitals close their doors to clinicals.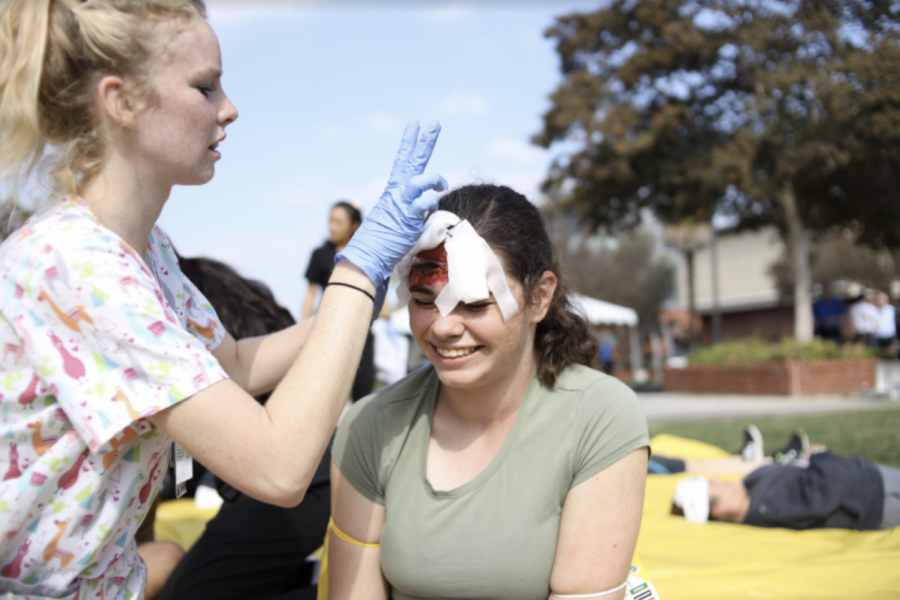 Nursing students throughout California are struggling to graduate as the COVID-19 pandemic sweeps through the state. On March 20, Biola's nursing students were notified that their graduation will be delayed by at least one semester due to hospitals closing their doors to medical students.
WHY THE DELAY
The California Board of Registered Nursing requires students to take theory courses and clinicals concurrently. However, since 75% of clinicals involve direct contact with patients, students are unable to complete them this semester due to safety precautions. Without clinicals, nursing students cannot finish their theory courses remotely.
"At this time, we expect the delay will only be one semester, but if the COVID-19 pandemic should continue longer than we expect and nothing else changes, the delay could be longer for reasons beyond our control; we will certainly be praying that is not the case," said Rachel Van Niekerk, the director of the Department of Nursing via email.
Ryane Panasewicz, a senior nursing major from West Coast University, started a petition a week ago asking the BRN to "soften their restrictions and provide an alternate solution," as many nursing majors in their last semester only have 16 weeks or less to receive their bachelor's in nursing. The BRN has yet to respond.
DIFFERENT SEMESTER MEANS DIFFERENT CHALLENGES
These changes will affect students differently, depending on which semester they are in. Students in their second and third semesters will have their Spring 2020 courses and clinicals marked as incomplete. They will have to retake courses they started this semester, however, the classes will be modified to allow students to do more case studies, simulation and discussion. Clinical hours may not be in vain, as students will most likely finish their remaining hours, according to the email from Niekerk.
"It will be difficult if they don't figure out the financial portion of it because they kind of just gave us this information but didn't tell us how this is going to affect our finances," said Breanna Franz, second-semester nursing major. "Little did they know, it's affecting our lives as well, because they're pushing it back like an entire semester which is no small thing." 
Those who were planning to begin clinicals in Fall 2020 have been offered the option to either complete their general education requirements or take a semester off. 
"When I first saw the email, I was very depressed because I was looking forward to next semester to actually start clinicals, to start being with patients and that has been my dream ever since I wanted to pursue nursing as one of my goals and dreams," said Kiana Truong, a sophomore pre-nursing major.
Online courses began March 23 for most students, except for the majority of nursing majors. 
"We all just went home, there's not much we can do about it," Franz said. "We just have to retake our semester and they say it's going to be modified—but who knows what that means."
WHAT NEWSOM SAYS
A shortage of nurses, medical gear and hospital beds persists as the pandemic progresses, which caused California Gov. Gavin Newsom to say on Monday he believes 50,000 additional beds will need to be added to hospitals, four days after he ordered Californians to stay indoors. According to the Sacramento Bee, Newsom said that "fourth-year medical students and nursing students near the end of their training could be called on to treat COVID-19 patients."
About the Writer
Lacey Patrick, Deputy News Editor
Lacey Patrick is a journalism major who's aiming to graduate by 2021, but she's just rolling with it at this point. She's passionate about the people and world around her, but most importantly is enamored with her car, Ozzy.



I come from many different places: Auckland, Woodlake, Visalia—you name it. I grew up barefoot and running through mountains, like a little banshee child. Never would I have dreamed that I would be living in a city. To remind me of home, I keep a crow's foot...