Track and field begins two-day meet at Westmont College
The Eagles lead in men's heptathlon after first day of competition.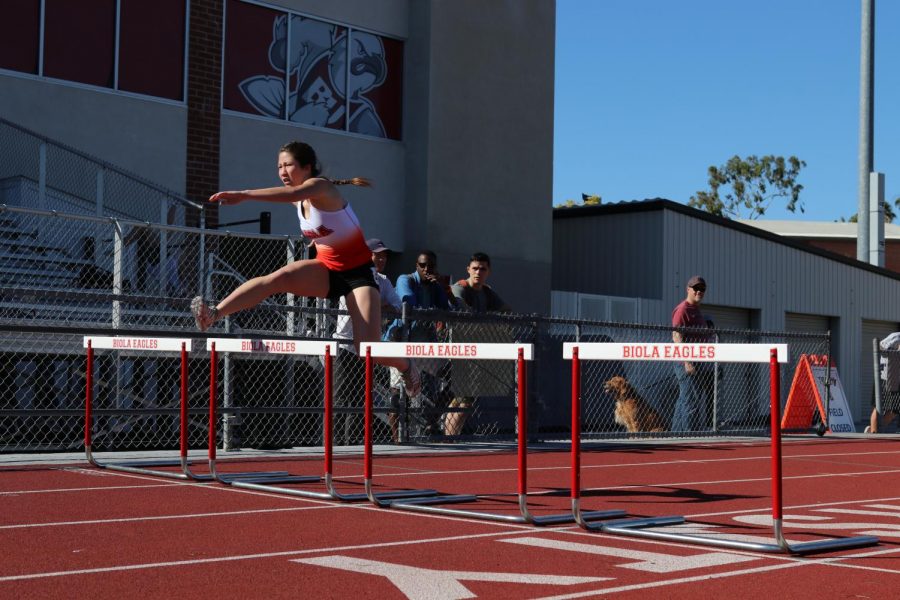 Track and field finished their second day of competition at the Sunshine Indoor Open and Combined Events at Westmont College in Santa Barbara. Senior Corry Williams and senior Nathaniel Belden are leading the men's heptathlon.
DOMINATING DUO
In the first event of the day, the 60-meter dash, Belden claimed first and 785 points with his 7.28 time. Williams came in third in this event with a time of 7.47, good enough for 723 points. 
The duo snagged the top two spots in the second event of the day, the men's long jump. Belden's 6.04-meter jump was first, while Williams' 5.90-meter was second. 
The domination continued throughout the next two events, with the third being the men's shot put. Williams claimed first in the event with a 11.89-meter throw that earned 600 points. Belden tallied up 565 points with his 11.32-meter throw.
In the high jump, which was the final event of the first day of competition, Williams's 1.81 meters gained him another 636 points, bringing his total on the day to 2524 points. Belden's 1.66 meters and 512 points brought his total to 2457 points for the day.
The Eagles will be back in action Saturday, Feb. 15 at 11:30 a.m. to close out the Sunshine Indoor Open and Combined Events at Westmont College.
About the Writer
Zachary Devane, Deputy Sports Editor
Zach Devane is a sophomore journalism major from Indio, California. He loves Jesus, the Los Angeles Lakers and will eat chicken in almost any form.



Hi! I am from Indio, California, home of the famous Coachella Valley Music and Arts Festival. I know it sounds like a dream come true to live so close to where all the excitement and chatter takes place, but I assure you that hundreds of thousands of people flooding your hometown for three weeks straight is more like a nightmare. Fun fact, I have...