Sam Raimi is the ideal director for "Doctor Strange 2"
With his stacked filmography, Raimi is the perfect choice for director.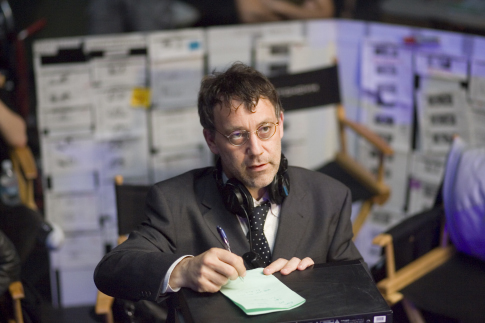 Director Scott Derrickson dropped out from the making of "Doctor Strange in the Multiverse of Madness" this past January because of "creative differences." Since then, Marvel has been searching for a replacement before production starts in May. It has been reported that famed director Sam Raimi is in talks to direct the Doctor Strange sequel. For lifelong Marvel fans and film buffs, this is a huge deal. Want to know why?
HISTORY WITH MARVEL
Sam Raimi's most notable works are the famous early-2000s Spider-Man films starring Tobey Maguire. With their unique comic-book style and iconic interpretations of characters, many moviegoers still hold the films in high regard to this day. The most noteworthy entry is "Spider-Man 2," which dazzled audiences in 2004 with its improvements from the first film and Dr. Octopus's film debut.
But Raimi eventually left the comic book genre after "Spider-Man 3." Although the third entry succeeded at the box office, mixed reception from critics and fans brought Sony to scrap the fourth entry, instead rebooting the franchise with "The Amazing Spider-Man." With "Doctor Strange in the Multiverse of Madness," Raimi could return to the comic book genre with new, fresh ideas that challenges what Marvel typically does in their films. 
With most Marvel films, while the characters are iconic and fun to watch, the cinematography is usually bland and the directing will have no distinct style, which the original Doctor Strange succumbed to. Directors like Taiki Watiti and the Russo Brothers have brought their own unique directing style to Marvel films as of late and Raimi could do the same for Doctor Strange.
"EVIL DEAD" TRILOGY
In addition to his Spider-Man films, Raimi is also known for creating the "Evil Dead" films, in which he used creative special effects to create uniquely inventive horror films. Raimi directed the first entry with a budget of $375,000, which is incredibly low compared to most films. Since then, the films "Evil Dead 2" and "Army of Darkness" have become cult classics among film buffs, even spawning critically-acclaimed TV show "Ash vs. Evil Dead," which starred Bruce Campbell from all three films. The wacky humor, crazy effects and wild plot has stuck with fans of Raimi's films to this day. Doctor Strange could fit very well with Raimi's creativity. With the new multiverse idea for the sequel, Raimi could bring his distinct directing style and creative ideas to the world that Doctor Strange explores, as the multiverse can show off crazy realities that Raimi could tap into.
PERFECT CHOICE
While Raimi is very well known for "Spider-Man" and "Evil Dead," his directorial output since "Spider-Man 3" has been very sparse. His only feature films have been "Drag Me To Hell" and "Oz the Great and Powerful," both of which have received mixed reception from critics and audiences alike. Despite these missteps, Raimi's creative mind and unique take on comic book film adaptations could spell out success for "Doctor Strange in the Multiverse of Madness."