The 2020 Oscar nominations snubbed women and people of color—again
The academy's biases grow more apparent by the year.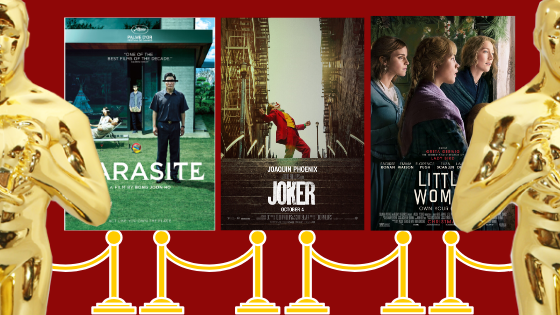 Correction: An earlier version of this article stated that Noah Baumbach was nominated for best director for his film "Marriage Story." Baumbach was nominated for best original screenplay but not best director. This story was updated on Jan. 18 at 12:29 a.m. to correct the inaccuracy.
Correction: An earlier version of this article incorrectly stated that Bong Joon-Ho's film "Parasite" was nominated for the best film score award. 
The article also stated that three actresses from Greta Gerwig's "Little Women" had been nominated for their performances. Only two actresses, Saoirse Ronan and Florence Pugh, were nominated. This story was updated on Jan. 18 at 12:15 p.m. to correct both inaccuracies.
Award season has finally made its way around for the 2020 year. After an invigorating year for film, the Academy of Motion Picture Arts and Sciences has officially made their selections for the 92nd annual Oscars ceremony, airing Feb. 9. In classic Oscars fashion, there were some snubs that left cinephiles less than satisfied. Namely, the disregard of Greta Gerwig for her directorial masterpiece "Little Women," and the entire cast of the hit Korean feature, "Parasite." Meanwhile, "Joker," starring Joaquin Phoenix, scored 11 nominations.
The Oscars do not necessarily have a track record of diversity and inclusivity. But the Academy's consistent failure to nominate women for the best director category or people of color for multiple categories is getting hard to ignore. 
PARASITE SHUT OUT
One of the most talked-about films of the year by far was "Parasite," which earned director Bong Joon-Ho the best foreign film award at this year's Golden Globes. This year, Bong has snagged six Oscar nominations including best picture, best original screenplay and best director. The odd part? None of the actors from the film got nods for lead or supporting roles. The people who brought one of the most notable screenplays of the year to life were left with no recognition from the academy.
Some might say the reason is because the film is a foreign picture, having less appeal to domestic audiences. On the contrary, Yalitza Aparicio was nominated just last year for her lead role in Alfonso Cuarón's "Roma." With that, it makes it much more difficult to understand why the flawless cast of Bong Joon-Ho's thriller did not receive nominations. The actors riddle the film with one emotional moment after another as they carry the heavy story of poverty, humanity and capitalism. They are anti-heroes, but they are a picture of the turmoil that the privileged can go their entire lives without noticing. The willingness to ignore the performances of Song Kang-Ho, Jang Hye-jin, Choi Woo-Shik and Park So-Dam is beyond many, and unfortunately is just another cycle of the routine America sees every year.
WOMEN GO ANOTHER YEAR WITH NO DIRECTORIAL RECOGNITION
While it is confusing to see an entire cast fail to get recognition from the Academy, perhaps an even more confusing snub for this round of Oscar nominees is Greta Gerwig, for her directorial adaptation of Louisa May Alcott's "Little Women." The film received nominations for best adapted screenplay, written by Gerwig, and best motion picture, while two actresses from the film got nominations for their lead and supporting roles. Female filmmakers have had substantial difficulty succeeding in the film industry. Only five women have ever been nominated for best director in the history of the Academy Awards.
"Little Women" was not only one of the most significant films of the year but was also the third top-rated film on Letterboxd, behind "Parasite" and "Portrait of A Lady On Fire." While directors like Quentin Tarantino are bound to get put in the best director category automatically if they release a film at all, women have been struggling to get nominated for as long as the awards show has existed. 
On top of that, "male tales" have been the most popular among winners for best picture. In the last decade, only one film that scored "best picture" included a female protagonist—"The Shape of Water" by Guillermo Del Toro. 
THE ACADEMY'S CONSISTENT PROBLEM
Many can theorize as to why the Academy seems to remain ignorant on the importance of championing women and people of color in the awards ceremony, but the reality is only assumptions can be made. The organization will probably never own up to its bias or blatant preferences. But that does not mean viewers and others in Hollywood should choose to remain silent. Fighting to recognize unique and diverse stories is a worthy cause. 
However, there is a fine line between nominating these filmmakers for their art and nominating them for the sake of diversity and inclusivity. The Oscars are not meant to be a free-for-all, but the obvious choice to ignore some of the most incredible performances and directorial features of the year is disheartening. Hopefully "Joker" doesn't take home all 11 Oscars.