Get motivated with this back-to-school playlist
Ring in the new year and new semester with these tracks.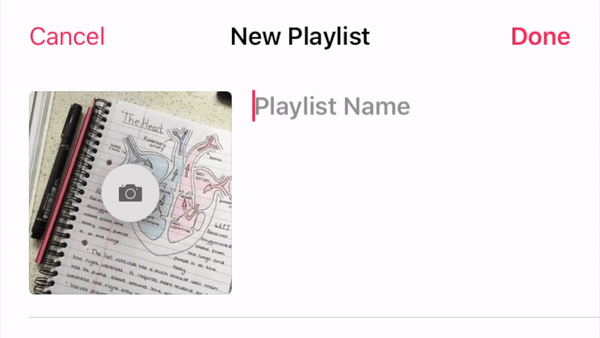 With Christmas carols and holiday festivities still fresh in mind, adjusting to a new schedule for classes is not always easy. If you are in search of music that will ease the stress of syllabus week, look no further—  here's a playlist to get into the groove of the semester.
"The Box" by Roddy Ricch
"The Box" secured the No. 1 spot on the Billboard Hot 100 this past week, and there's no one more deserving of this honor than Roddy Ricch. From its impeccable flow to Ricch's famous "EHH-ERR" beat, this song will make listeners want to bob their head and rap with Ricch. 
More than two years after their last release, indie-pop darling band HAIM finally came out with a trio of singles last November. In "Now I'm In It," the band arguably reaches their peak, as they perfectly encapsulate what it feels like to have the weight of the world on your shoulders. This theme couples with support from pulsating drums and the powerful lead vocals of frontwoman Danielle Haim, resulting in an impassioned performance that inspires motivation in students.
With an indefinite album delay and various issues with his record label, to say 2019 was a rough year for Lil Uzi Vert is an understatement. The unmet issues almost resulted in him quitting music entirely. Thanks to his December release of "Futsal Shuffle 2020" it looks like the acclaimed trap artist has entered a new beginning. In a musical age where dance music has been out of the mainstream for a while, Lil Uzi Vert reunites with it to create one of the most vibrant dance tracks of the decade.
Speaking of dance tracks, "10%" has been a long-awaited collaboration between famed DJ KAYTRANADA and R&B artist Kali Uchis. From Uchis' catchy melody in the chorus to dance production similar to Disclosure, everything about this song is infectious. Much like "Futsal Shuffle 2020," this song is sure to have listeners grooving to the beat.
While Harry Styles' newest album "Fine Line" satisfies many fans, songs like "Adore You" make the album truly stand on its own. While it doesn't reinvent the wheel, the track is a tightly produced and well-written single that impresses even the most passive fans. Its real standout moment is in the chorus, when Harry belts out in choral-like fashion, featuring an array of melodies that blend together.
Through her ecstatic personality and firm confidence, Lizzo broke out into the music scene in 2019 through songs like "Truth Hurts" and "Good as Hell." Lizzo's positive, upbeat tracks remind listeners to love themselves and ignore haters—it's an instant boost that will carry any student through the day.
With her uniquely low voice and catchy tunes, Dua Lipa has left a distinct influence on mainstream pop. After an almost three-year-long hiatus, she returns with a new funk sound. The bassline that breaks through in the first verse is a welcome  surprise for listeners. In addition, the melody Dua Lipa sings on the chorus is catchy and memorable.
After their four-year hiatus, the famed band has finally returned. In "Everyday Life," their latest album released last November, "Arabesque" easily stands out. Its massive production and booming mix of trumpets, trombones and saxophones make the song feel larger than life. The track's lyrics are equally inspiring, with a message that explains that we're all of the same blood.