Rock around this Chimes Christmas playlist
The Chimes staff shares their music essentials this holiday season.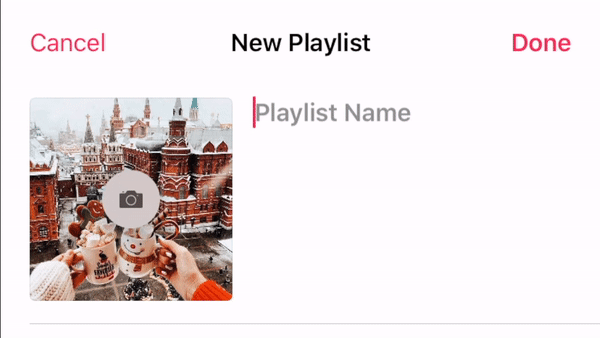 Have you been searching for the perfect holiday playlist to get your mind off the stress of finals? Look no further. From head-bangers to hymns, this Christmas playlist from some of our Chimes editors presents an array of holiday hits to send you off into Christmas break. 
This holiday song celebrates the joy of the Christmas season. Combining the upbeat rhythm of the bass and drums with Wonder's soul feel, this song encompasses an upbeat Christmas. It is a perfect classic holiday song to play in the car while shopping for Christmas gifts, or at any holiday gathering. –Amanda Frese, Opinions Editor 
This holiday song combines a sleigh bell ringing and distant whistling throughout, reminiscent of classic Christmas music, with a punk-pop twist. The holiday ballad is sung as a duet with Regrette's frontwoman Lydia Night and Wallow's vocalist Dylan Minnette, contributing baritone notes to the piece. This punk-rock holiday song is perfect to listen to this Christmas because it is a modern take on holiday duets, but still incorporates elements of a traditional Christmas tune. –Frese 
"Noel" by Hillsong Young and Free
Hillsong puts a creative spin on a classic Christmas carol. This version of "Noel" is energetic and upbeat, giving fans of Christmas the perfect song to dance to when in the holiday spirit. The song does not lose its original message of the true meaning of Christmas and the peace and light that Jesus brought to the Earth when he was born. –Lauren McBride, Staff Writer
Known for her festive holiday anthems, a Kelly Clarkson Christmas song is a must-have for any holiday playlist. "Underneath the Tree" is fun and upbeat with a merry and bright tune. The song brings listeners the message that although presents are an exciting addition to Christmas morning, the people you spend the holiday with are what really matter. –McBride
This song adds reverence and awe to the Christmas season with a melody that's mysterious and reflective. The soft piano backing brings lightness to the piece, sprinkled over the darker string sounds like gently falling snow or twinkling stars. The vocal part is a simple harmony, with a refrain about the mighty God who shattered the darkness by dwelling with mankind. The song's lyrics borrow from the Magnificat, Mary's song of joy in response to the salvation and freedom God has brought to the world. –Brittany Ung, News Editor
Even in sunny Southern California, December is a time to prepare for the elements—Earth, Wind & Fire. This cover of Joy to the World is proof that the band's soulful sound doesn't expire after the 21st night of September. True to its title, the song brings exuberance and joy to the Christmas season, adding a gospel bounce to the classic carol with bright horns, funky electric guitar and swelling organ chords over a sweet bass groove. –Ung
This song goes outside the norm of regular Christmas music. I personally enjoy the "twist" Twisted Sister threw on this classic song. It is a head-banging good time. The upbeat guitar awakens rock'n'roll in your soul. The lyrics are very different than the original "Twelve Days of Christmas." I won't give too much away, but it is a piece of work you won't want to skip over! –Andi Basista, Sports Editor
This collection of rock'n'roll artists came together to collab on an energetic rendition of the original, Santa Claus is Coming to Town. The beginning opens with a chilling voice followed by electric guitars that spark the song forward. If you are searching for Christmas music that is not your typical light and airy tune, then look no further. –Basista
Dominating the R&B charts in the '90s and '00s with her soulful, sassy style, Blige has been a staple in the genre for decades. In Christmas album "A Mary Christmas," she implements her expressive style in popular holiday hits, including "This Christmas," where she croons about the holiday over a jazzy soundscape. – Kayla Santos, A&E Editor
Since their comeback this past March, the Jonas Brothers have been unstoppable—appealing to listeners old and new through nostalgia and cheery pop. Feeding off the momentum of an exciting year, the trio of brothers released their latest Christmas single this past November. Listen to it to make every day feel like Christmas. – Santos
While I've never "walked in a Winter Wonderland," no song gets me more excited for Christmas than this classic song from 1934. While the song has been covered by nearly everyone, including Michael Bublé and Dean Martin, Bing Cosby's cover from 1962 is the ultimate version of the song, crooning listeners with his deep, soothing voice. The song brings Christmas to life and helps me fantasize what a white Christmas could look like. – Pierce Singgih, Editor-in-Chief
When it comes to Christmas music, I truly do enjoy songs that paint the scenes of Christmas like "Winter Wonderland" or "White Christmas." However, my favorite Christmas songs remind me of why we celebrate the holiday in the first place. No matter how I'm feeling, Christmas carols remind me of Jesus' work for us and help bring me into a time of worship and celebration. "O Come All Ye Faithful" is one of my favorites at this. – Singgih