Women's swim falls short of win at Dixie State
Eagles failed to keep individual win streak in Utah.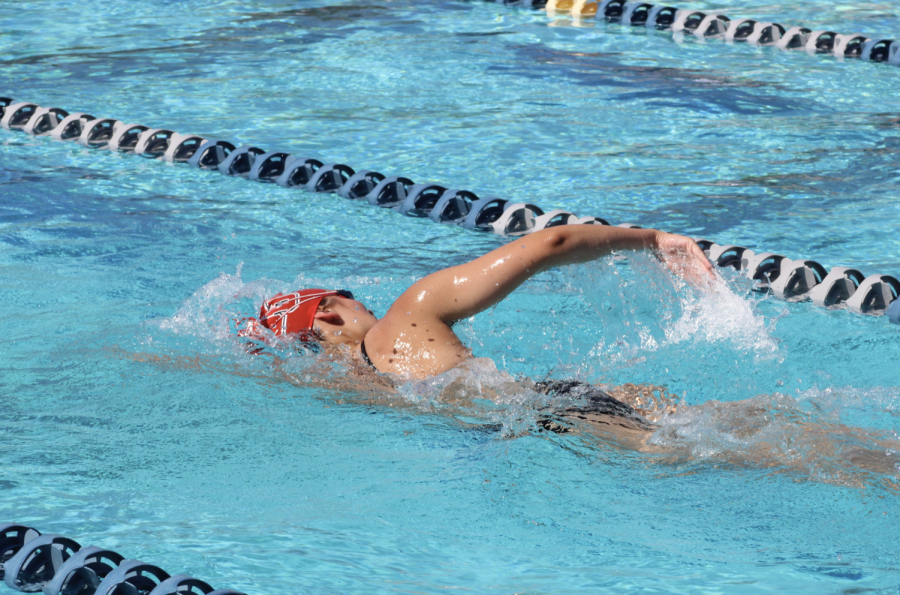 The women's swim team visited St. George, Utah this Saturday to compete against Dixie State University in a dual meet. The dual meet was a first in the history of Biola swim, as the Trailblazers have never hosted their own on-campus meet. However, although some Eagles prevailed, the team still fell short of a win by 42 points. 
Freshman Lisa Parahnevich stole the show by getting the only two individual first-place finishes for Biola. She finished the 400-IM with a time of 4:36.40 and the 200-backstroke with a time of 2:07.22. Her wins left the trailblazers behind, as she beat them by more than four seconds in each race. 
The women kept taking over the leaderboards with Audrey Vermeulen, Kellynn Hayes and Kaylyn Schull taking second, third and fourth in the 1,000-freestyle with times of 11:07.64, 11:17.36 and 11:42.86 respectively. 
Even though the women did not get the win this time, they will continue to prepare for the three-day collegiate winter invite starting on Dec. 6. 
About the Writer
Maria Weyne, Staff Writer (Fall 2019)
Maria Weyne is a junior journalism student who has a green card, a big brain and loves shrimp.



My love for journalism stemmed from the rich history my home country holds. Being Brazilian introduced me to the awful stories of censorship the country suffered throughout its longest lasting dictatorship. I decided to seek out ways to be able to tell the truth and show the world what really happens behind all the controlled media and information being released. 

I was given the opportunity...