SCORR conference almost didn't get funded, here's why.
SCORR's new $4,865 proposal passed through an SGA senate majority vote last week.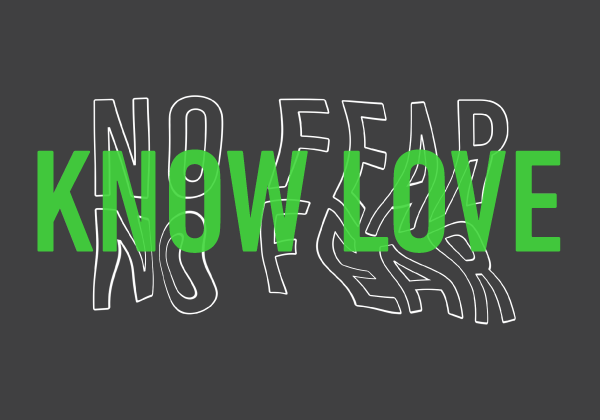 (This story was originally published in print on Nov. 14, 2019).
Despite the long concerns of balancing the financials due to a decrease in the Student Government Association's budget, SGA senators and Student Congress On Racial Reconciliation Conference directors came together and effectively passed SCORR's proposed budget of $4,865. 
SCORR ALMOST FALLS THROUGH
SCORR conference is funded by SGA, registration fees and extra fundraisers, and plays a significant role in opening up conversations surrounding racial reconciliation every year.
"The mission of SCORR is to empower attendees to become catalysts for change through transformational learning and growth as they engage the diversity of the Kingdom of God," said student director of SCORR Micah Stephens. "Through active participation in SCORR."
"
Attendees will develop a greater vision for enhancing diversity, promoting biblical justice and inspiring leadership that results in a life-long process of building God's kingdom on earth.
In SGA's Oct. 17 senate meeting, SCORR conference student directors Micah Stephens and Yukari Becker proposed a budget of $6,448.46 that would help fund food, a poetry lounge and artists for the conference. However, SGA denied the request due to budget constraints, hoping to find a more financially efficient way to fund SCORR. 
"So the SCORR conference was denied in senate last Thursday [Oct. 24] by majority vote, but this doesn't imply the end of SGA funding of the conference next semester," said SGA president Renee Waller. "So recent SGA budget constraints have led senators to be more selective in funding for events and conferences in order to best use their remaining contingency."
The denial was frustrating for Stephens, forcing him to re-propose the idea.
"This process was a little frustrating because SCORR has been a part of this campus for the past 24 years and we have to go through the process of proposing to SGA each year in order to gain adequate funding," he said.
The SCORR directors and SGA senators came together on Oct. 29 to discuss these matters and restructure the proposal with more reasonable terms that would fit SGA's budget constraint. This meeting proved once again how SCORR is important not only to the SCORR directors, but to the SGA senators also. 
"Right before we told the senators about the change in the finances, I got to see a ton of senators super fired up about getting to pass SCORR conference and really excited about getting to be a part of bringing this beautiful and oftentimes challenging, stretching and growing event to Biola," said vice president of diversity and inclusion Caleb Strauss. 
Stephens also conveyed his feeling about the team effort between his fellow directors and SGA senators. 
"SGA reached out to the SCORR team after the initial request was denied in order to help us restructure our proposal," Stephens said. "It was great to see their passion for SCORR despite not being able to fully fund the events proposed."
THE PROPOSAL
In the Oct. 31 senate meeting, Strauss mentioned the new proposal with a plan of SGA funding $4,865 and having the remaining $1,600 fundraised among the SCORR directors. On Nov. 7, SGA senators came to a decision with a majority vote to pass the SCORR proposal in full. 
"If SCORR didn't get any funding at all, the Biola community would be at a loss," Stephens said. "The quality of the conference depends on an adequate amount of funding to have diverse artistic expressions, engaging speakers and captivating art."
According to Stephens, the remaining $1,600 have not been fundraised yet.