Rex Orange County's "Pony" demonstrates his best work
Rex's sophomore album surpasses expectations with deep intimacy and emotion.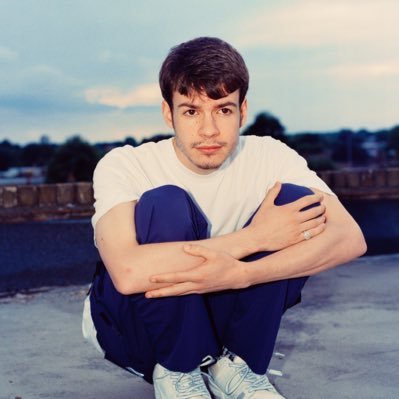 Alexander O'Connor, otherwise known as Rex Orange County, uses his music to unashamedly shares his emotions and reassure his listeners that they are not alone. His music displays his deepest vulnerabilities, which is rarely seen in the music industry. In "Pony," which might be his best project yet, Rex continues to share the unique qualities that make him who he is.
UPDATE AFTER TWO YEARS
Bouncing back from the difficulties of the past two years, Rex lets listeners in on his personal life. Opening with "10/10," Rex sings about overcoming hardships and living through painful situations, easily standing as one of his best, if only for the impeccable songwriting. Rex's remarkable songwriting shows that lyricism doesn't need to be complicated and metaphorical in order to be relatable.
"Give myself a little credit since I dealt with all the pain / Yeah, I turned superhero, I'm coming in Bruce Wayne," he sings in the song's second verse.
The project also includes many songs that just feature Alex and his keyboard, which is a welcome change-up from the intricate instrumentation in his previous album, "Apricot Princess." In "Pluto Projector" and "Stressed Out," he focuses on the intimacy of stripped-down tracks. In fan-favorite "Pluto Projector," he dedicates the simple, yet meaningful track to his current girlfriend, who he hopes to spend the rest of his life with.
Rex regularly mentions his relationship throughout the record, especially highlighting the difficulty of long distance. Although the topic is redundant, especially in "Every Way" and "Laser Lights," the unique production and impassioned performances more than make up for it. Particularly, in "It Gets Better," he cultivates another love song but with distinct production that makes it one of his most memorable tracks. From the crunched-up synth chords in the beginning to the sampling of "Air" by Johann Sebastian Bach in the bridge, fans should not press skip.
THE CAVEAT
Although he tends to overstate certain topics, Rex compensates in either his production or through a standout melody. However, the only track that fans will most likely forget for the lack of these elements is "Every Way," whose unoriginality is sandwiched between two fantastic tracks, "Pluto Projector" and "It Gets Better."
Despite this issue, "Pony" is a triumph for Rex Orange County, where he makes strides in his songwriting talent and production choices that allow the project to stand out among many other artists that released music the same day, including "Jesus is King" by Kanye West. Any fans of Rex will be overjoyed with the project, and any new listeners will find a unique sound that they can't get out of their heads.