Get spooked with this Halloween watchlist
Spooky season is officially underway, so check out some of these Halloween essentials this October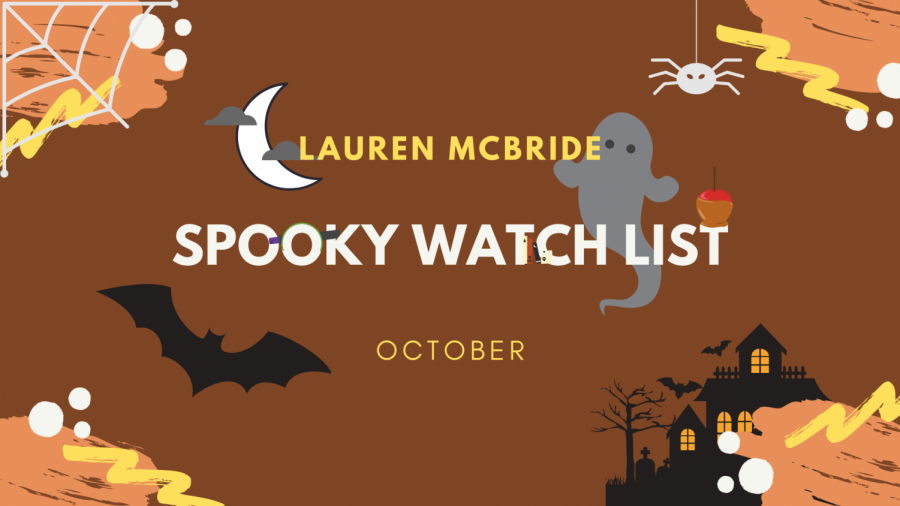 Fall is officially here, and along with it comes colorful trees, pumpkin spice everything and the spookiest holiday of the year.  This October, be sure to watch your way through all of these iconic, festive and hair-raising Halloween films as the holiday fast approaches.
A 1988 comedic horror film that has recently reemerged in the form of a Broadway musical, "Beetlejuice" presents its audience with not only creepy concepts and a bizarre storyline, but a collection of hilarious moments. Directed by the infamous Tim Burton and featuring Michael Keaton and Winona Ryder, the story follows a family of ghosts as they hire the scaremeister Beetlejuice to scare away their home's new inhabitants.
With three seasons and more on the way, "Stranger Things" was an instant sensation throughout the country. Although it does not fall into the film category, the horrifying Demogorgan, chilling mind powers and dark universe of "Stranger Things" make it the perfect show to binge-watch with your friends on Halloween night.  
In a town where supernatural beings and occurrences are the norm, 13-year-old Marnie deals with the discovery that she is a witch who must save the town from an evil demon. A 1998 Disney Channel original movie, "Halloweentown" is the ideal film for the October holiday and childhood nostalgia.  
Tim Burton produces no shortage of creepy, bizarre content. Presumably one of his most recognized creations, "The Nightmare Before Christmas" has achieved superb ratings despite its unconventionality. Following the notorious character Jack Skellington as he uses his frightening tactics to take over Christmas, this classic film is enjoyable during spooky Halloween nights and those cold Christmas days.
A Disney Channel original from the early '90s, "Hocus Pocus" is another must-see classic during the Halloween season. After accidentally freeing a trio of evil witches, a group of teenagers is tasked with preventing the witches from becoming immortal. The film remains a hit among families, as it continues to air annually on Disney Channel during the days leading up to Halloween.
Adoringly terrifying, the button eyes from Henry Selick's "Coraline" are easily recognizable. Although the stop-motion animation style appears innocent from the outside, don't be easily fooled. The fantasy horror film has the potential to give viewers of all ages nightmares. However, its incredible artistry and storytelling cannot be passed up this fall season if you are brave enough.
If you are longing for a blast from the past, look no further. "It's the Great Pumpkin, Charlie Brown" satisfies yearnings for both Halloween vibes and childhood nostalgia, with Charlie Brown's trick-or-treating misadventures, Snoopy's fight with the Red Baron and Linus' quest to find the Great Pumpkin.
Previously known for his role as the fun-loving Jim Halpert in "The Office," John Krasinski has dared to venture into the horror genre with "A Quiet Place." In addition, he was bold enough to turn it into something unique—a feature film with almost no dialogue. The eerie silence of this film makes the suspense intense, and the jump scares incredibly terrifying, yielding a beautifully unsettling horror flick.
About the Contributor
Lauren McBride, Deputy Arts & Entertainment Editor
Lauren McBride is a sophomore Cinema and Media Arts major who enjoys art, storytelling and some quality fried rice.



Hi there! I come from the far-away city of Flower Mound, Texas. However, when people ask me where I'm from, I always tell them Dallas, because nobody at Biola has ever heard of the quaint little town of Flower Mound. I am passionate about many things, including making cute coffee shop discoveries, finding adorable dogs out in public and binge-watching my favorite TV shows....