M83 presents a cinematic masterpiece
"DSVII" finds inspiration through epic fantasy films, resulting in a beautiful soundtrack.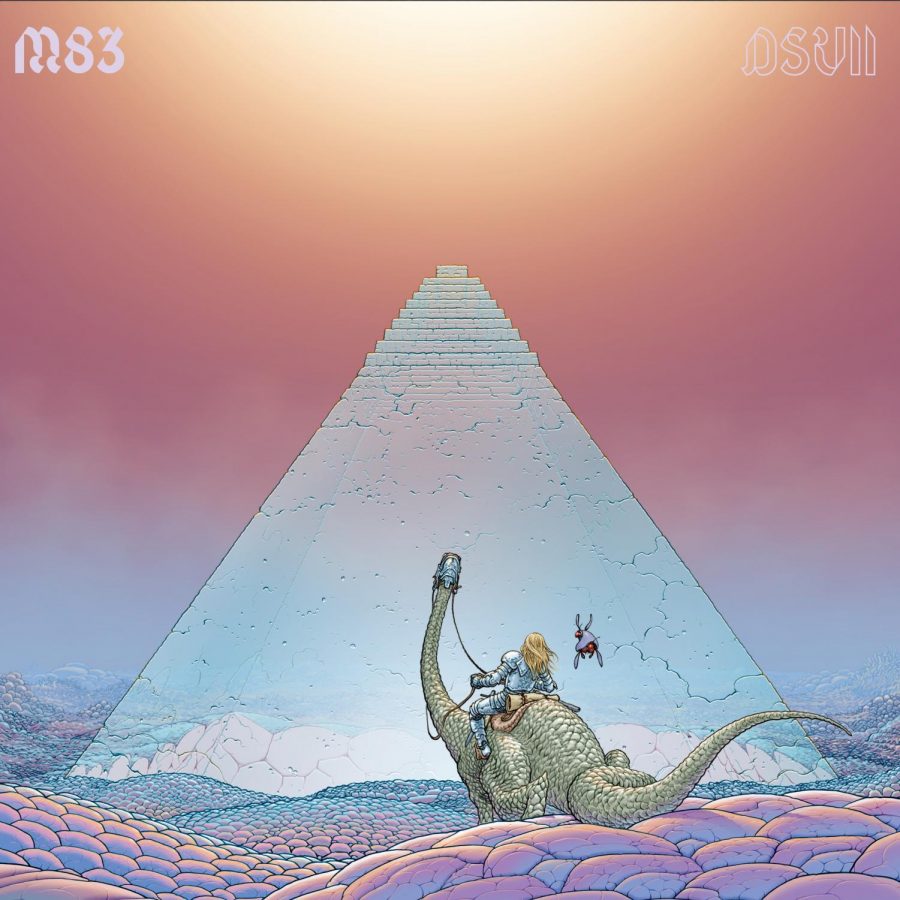 M83 blends synth-pop with a variety of genres to create ambient, nostalgic pieces. Dazzling and emotionally impactful, their music has appeared in a variety of films, such as French comedy "You and the Night," blockbuster "Oblivion" and the well-known dystopian film "Divergent."  Their latest album release, "DSVII," is beautifully cinematic, drawing inspiration from fantasy genres.
MUSIC AND FILMMAKING
Frontman Anthony Gonzalez acts as the primary vocalist, songwriter, instrumentalist and record-producer for M83. His musical passion coupled with his brother's filmmaking passion results in epic movie soundtracks like "DSVII."  The duo has combined their talents for multiple projects, which has taken them far since the band's self-titled album, released in 2001.
The band creatively produces a fantasy-inspired soundtrack, a feat the band has not tackled before. In contrast to the rest of their discography, "DSVII" has the power to extract more emotion, spark inspiration and exude calmness. The smooth synth melodies infused with methodical sound effects produce a stunning musical masterpiece reminiscent of films such as "Lord of the Rings" or "Chronicles of Narnia."
STORY THROUGH SONG
M83 also flaunts their storytelling ability throughout the album. With a slow, steady beginning, "Hell Riders" gradually accelerates into a highly energetic track, while "Temple of Sorrow" is the perfect extravagant ending to an epic adventure. With a grand mixture of sweet melodies, suspenseful tracks and everything in between, listeners will feel as if they are immersed in a fantasy land.
Each song on this album takes a unique approach to storytelling, containing its own outstanding melody and sound effects to create distinctive moods and draw out emotion. "DSVII" serves as a prime background track for listeners searching for inspiration.
CONTINUATION OF A SERIES
"DSVII" is the band's second installation in the "Digital Shades" series, which launched in 2007 when the band was in its earlier stages. Compared to the first installation and previous albums, "DSVII" reflects more inspiration from fantasy worlds. While this project is mellow, mythological and awe-inspiring, their past releases rely heavily on alternative, pop and rock.
Compared to previous works, "DSVII" offers sweet, easy-listening grooves that are surely worth the listen. Suave and versatile, the tracks seamlessly evict emotion without needing lyrics. M83 is full of talent and "DSVII" is ideal to play for a variety of situations.
About the Writer
Lauren McBride, Arts & Entertainment Editor
Lauren McBride is a junior Cinema and Media Arts major who enjoys storytelling, thunderstorms, and a good cup of coffee.



I have loved all forms of art for as long as I can remember.  After taking art classes and developing a love for writing throughout my life, I eventually dared to dive into the world of film production.  Coming to Biola from my little bubble in Dallas, Texas, where I had lived my whole life, was a huge step for me, but allowed me to discover my passions more fully.

Being...