Fitz and the Tantrums' "All The Feels" fails to show variety
The indie-pop band presents an entertaining album, but does not branch out from their norm.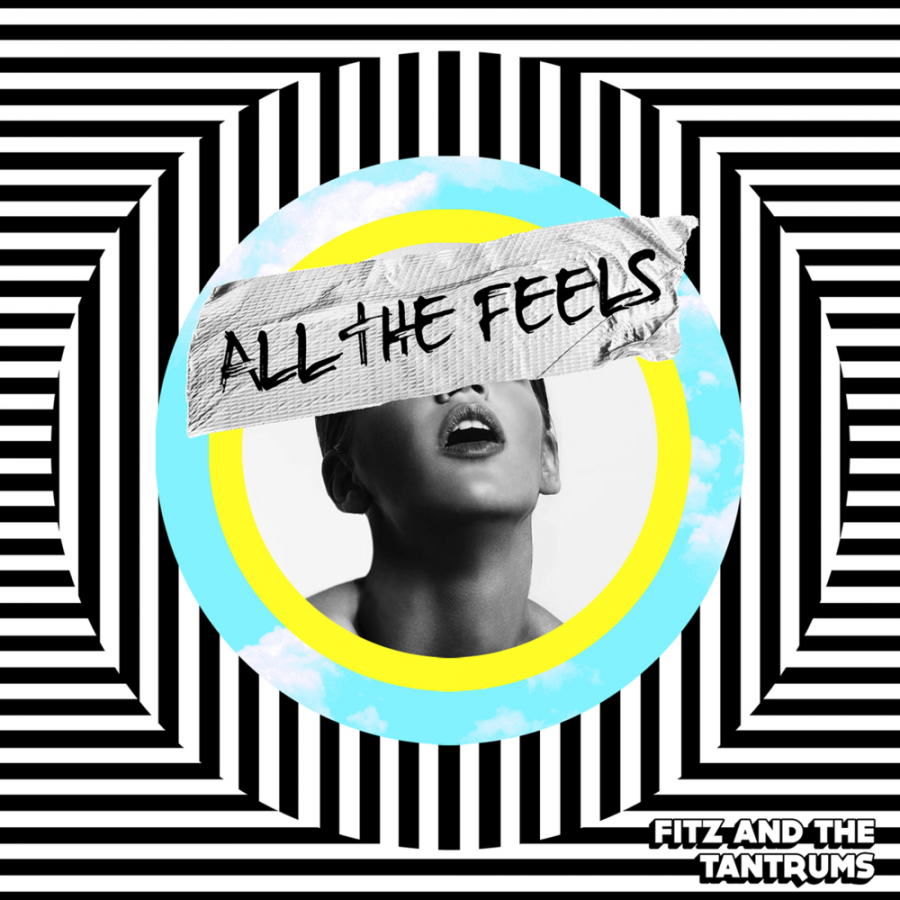 After a handful of successful hits in their past two albums, Fitz and the Tantrums return with their latest release, "All The Feels."  The alternative rock-pop band's new music is catchy and contains a quality message but is overly repetitive.
POTENTIAL COMEBACK
Known for "HandClap" and "Out of My League" from their sophomore album, "All The Feels" is the band's opportunity to make a memorable comeback and expand their fanbase. As their fourth studio album release, there is a lot of potential for some of their songs to hit the top of the music charts once again.
Fitz and the Tantrums continue their legacy of creating snappy, electronic party music with deep lyricism. Positive and upbeat, "I Just Wanna Shine" is perfect for the dance floor, while "Hands Up" is the ideal road trip track.
POSITIVE MESSAGE
The band is notable for its attempts to bring soulful lyrics into lively tunes fit for any party. "All The Feels" follows this theme, including fun, carefree songs that also convey an important message. Frontman Michael Fitzpatrick vocalizes what it means to stay encouraged in the midst of life's hardships.
"123456" and "Dark Days" emphasize the importance of maintaining a positive outlook in life. The album reminds listeners to let go of their pain, rise above the lows in life and to keep pushing forward.
UNNECESSARILY REPETITIVE
While Fitz and the Tantrums' new album is delightful at first listen, it does not take long to realize its lack of diversity. The rising band has been criticized in the past for not taking steps forward in their music, showing little progress with their previous albums. Their music is enjoyable, yet brings little variety to the table.
Current artists tend to venture into new genres, shock their listeners or tell stories through their albums. Each song in "All The Feels" carry similar, upbeat tunes and portray the same message of thinking positively.  This album fails to present a "wow" factor or anything that makes it stand out from the rest, which is the band's grave mistake. Knowing their ability to produce new, unique music, the lack of distinctiveness in "All The Feels" sadly disappoints.
Regardless, "All The Feels" remains a moderately entertaining album and is worth giving a listen. It is filled with meaningful, exuberant numbers, and the band itself is a hidden gem.
About the Writer
Lauren McBride, Arts & Entertainment Editor
Lauren McBride is a junior Cinema and Media Arts major who enjoys storytelling, thunderstorms, and a good cup of coffee.



I have loved all forms of art for as long as I can remember.  After taking art classes and developing a love for writing throughout my life, I eventually dared to dive into the world of film production.  Coming to Biola from my little bubble in Dallas, Texas, where I had lived my whole life, was a huge step for me, but allowed me to discover my passions more fully.

Being...