Women's golf soars through the PacWest Championship
The Eagles send four players to the All-Tournament Team after finishing second.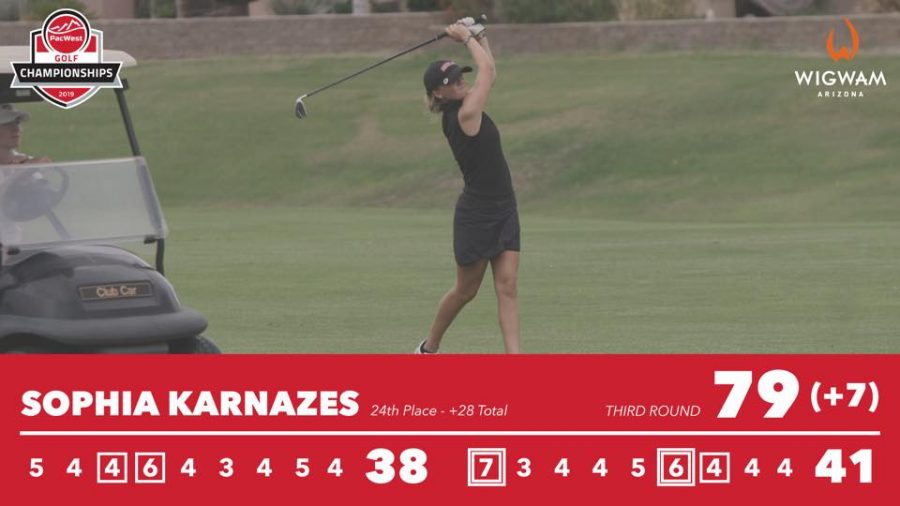 The Eagles excelled in the PacWest Championship at Litchfield Park, Arizona over the past few days. The team ended the three-day tournament in second place right behind the Academy of Art, shooting 305 collectively. Four Eagles earned spots on the All-Tournament Team.
Biola's second place on the scoreboard is an improvement from last season's NCAA National Championship. The Eagles finished 36 strokes better than their 2018 score.
Freshman Sami Penor shot 76 in the third round, placing fourth and granting her a score of 223 overall. Her best score of the season was good enough to be Biola's top finisher of the tournament.
Sophomore Marcel Manalo shot three birdies resulting in a 72 on Wednesday, her best single round score of her collegiate career. Junior Jules Loibl ended the tournament with a score of 228 after all three rounds, earning her a top-10 finish. Junior Alexis Gopfert placed in ninth, earning her second straight All-Tournament team honor.
The Eagles will return to action on the green next season.
About the Writer
Andi Basista, Sports Editor
Andi Basista is a junior journalism major who loves basketball, underground music and is highly appreciative of a good beach day.



Originally from a small farm town in Ohio, I have put aside my corn shucking gloves to embrace a new life in the Angel City to study sports journalism. It is true what they say about culture shock and LA traffic. I am used to being late to work because of getting stuck behind a John Deere tractor, but now it is because of gridlock on the I5. However, I have quickly...