Chimes Athlete of the Week: Men's Tennis' Logan Blair
The sophomore has brought his game to a new level this year, winning his first two matches in straight sets.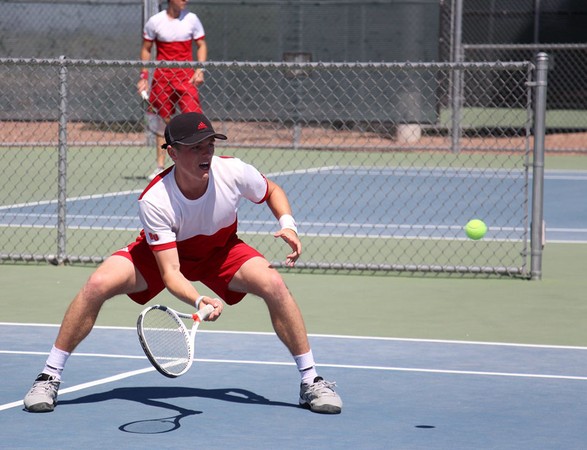 After playing in a lower spot last year as a freshman, sophomore Logan Blair has elevated his play and is now the Eagles' No. 2 singles player. Blair has found success in his new spot, starting off the new season on a hot streak.
In his opening match of the year against Hope International University on Feb. 7, Blair outworked his opponent en route to a convincing 6-4, 6-2 victory.
Taking on the No. 2 player from San Diego Christian College two days later, Blair picked up another straight-set win, 6-4, 6-3.
Despite taking a 6-1 one-set forfeit loss against Azusa Pacific University on Monday, Blair has been a highlight on the men's squad so far this year.
For his consecutive sweeps and strong play to start the season, Logan Blair has earned his first Chimes Athlete of the Week.