A warm playlist for a cold weekend
Listen to these gloomy day tunes that match this weekend's weather.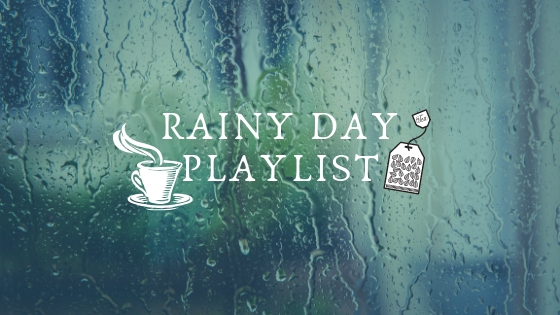 Kayla Santos, Deputy Arts and Entertainment Editor
January 31, 2019
Prepare to cozy up with hot drinks and heavy blankets this weekend. Contrary to popular belief, Southern California is not always perfect, warm and sunny. According to the National Weather Service, the forecast calls for a weekend that is cloudy with chances of showers. Listen to these favored rainy-day tracks to enhance your Southern California winter experience.
Do you ever listen to a playlist of sad music just to make you feel sadder? If you do, Sam Smith has probably made it to the top of that list. Known for "Stay With Me" and his collaboration with John Legend in "Lay Me Down," Smith has a knack for creating music that drives people to explore melancholy. "Midnight Train" from his sophomore album "The Thrill of It All" displays an electric guitar, arpeggio, airy, bass-heavy drumbeats and Smith's tenor voice that combine to act as the perfect accompaniment to a crackling bonfire.
Not to be mistaken for pop icon Bruno Mars, British multi-genre artist Bruno Major has gained popularity after the release of his debut album, "A Song for Every Moon," which includes your ideal chilly weather beats in every song. His rendition of neo-soul, alternative and future jazz in "Fair-Weather Friend" cannot be passed up on this rainy weekend.
Last September, Australian indie-rock-folk band The Paper Kites released their fourth studio album, "On the Corner Where You Live," which includes this hidden gem that could easily come out of a John Hughes film. Allow its dramatic instrumental entrance, saxophone feature and vibrant, emotional chorus to add some color to the upcoming cloudy days.
Since the release of her "Confidently Lost" EP, R&B songstress Sabrina Claudio has built quite the appreciative fanbase. This slower, falsetto-filled track invites listeners to be "confidently lost" as the rainy days approach.
In this Sade cover, alternative-indie band The 1975 slows the track down to add a fuzzy saxophone and autotune vocals from frontman Matty Healy. Its soft percussion, enriching synthesizers and intimate lyrics are a lazy day's best friend.
From its opening vinyl-like crackles to its smooth piano progression, Mac Ayres' most popular song easily captivates from start to finish. Warmful and soulful, Ayres' falsetto vocals drenched in R&B beats may just be what you need to warm up this weekend.
Although best known for their uptempo, electro-pop tunes, sophisti-pop duo HONNE knows how to slow things down properly. This 2016 single expresses the duo's vulnerability through simple percussion, strong vocals and a running electric guitar in the song's backdrop. Just as the weather this weekend gives you chills, this song will send a shiver through your skin.
Since its 2013 release, this The Neighbourhood hit remains essential for wintry playlists. Its chilling electric guitar riff, catchy chorus and notable acoustic outro make the cloudy days seem more attractive.
About the Writer
Kayla Santos, Arts & Entertainment Editor
Kayla Santos is a senior journalism major who loves gooey chocolate chip cookies, traveling to new places and playing volleyball at the beach.

[email protected]



Hi readers! I come to you from the city of San Jose, California, which is about one hour south of San Francisco (and has the best boba). I've always loved sports. I was always that girl that would rather be out playing basketball than going shopping or doing makeovers. I came into Biola as a kinesiology major with...