Women's basketball starts slow in season opener
Estorga leads Eagles in battle at the Torodome.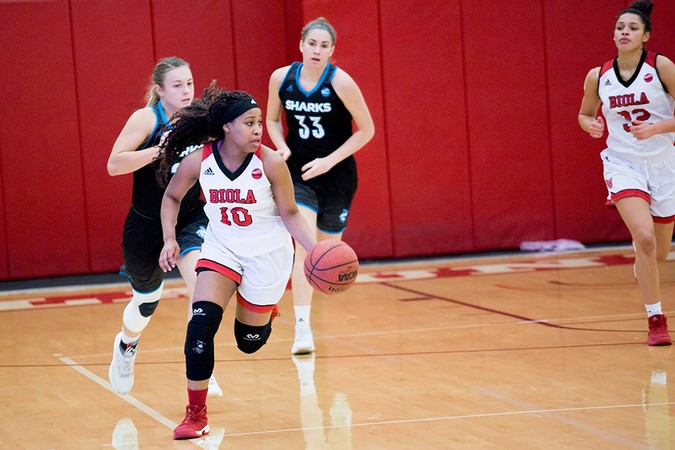 Biola women's basketball looked to start the season strong, traveling to the "Torodome" to take on California State University Los Angeles Friday night. In a tough-fought match the Eagles battled back but fell short, losing 60-53.
The Eagles struggled in the first half of the game, falling behind 18-7 at the end of the first quarter. Redshirt freshman forward Danita Estorga, in her first start for Biola, restored some optimism by scoring two 3-pointers early on in the second quarter. Sophomore forward Jazz Benn supported the Eagles with three rebounds. Despite their efforts, the Eagles trailed 31-17 at halftime.
Benn started off the second half right with a 3-pointer and after an Eagles timeout and substitution, Biola pulled within 10 points of CSULA with four minutes to go in the third quarter.
Benn continued to lead her team, draining two free throws halfway through the fourth quarter. Biola battled back with rebounds, yet it was not enough, as CSU wrapped up the game with several free throws to win 60-53.
Despite the loss, Estorga had a fantastic start to her Biola career with nine points in the first quarter, and led the team in points with 15 at the end of the game. Biola leaned on sophomore forward Jazz Benn, freshman guard Abigail Laberge and junior forward Mikayla Greens, who had five rebounds apiece.
The Eagles, 0-1 in nonconference play, will be back in action tomorrow night at the Torodome against California State University Dominguez Hills (1-0) with a 6 p.m. tipoff.