Biola Veterans Association finds home in the SUB
The group, previously without a space of its own, will officially receive a room next spring.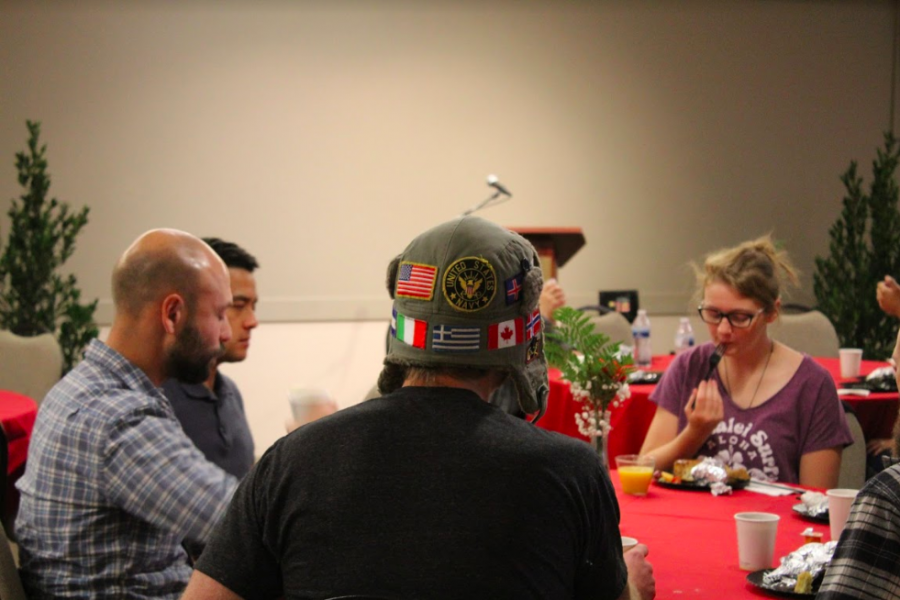 After spending over a year without a dedicated space, the Biola Veterans Association will have a room of its own—and about $15,000 to furnish it—in spring 2019.
"WE UNDERSTAND EACH OTHER WHEN NO ONE ELSE REALLY DOES"
Director of Commuter Life Katie Tuttle and coordinator of commuter life and veteran programs Jennifer Alvarez formed the BVA in July 2017. The new organization and its elected student representatives aimed to support student military veterans by offering community and resources to a group of approximately 120 students who the BVA leadership says often feel disconnected from the traditional undergraduate population.
"To get veterans together, it's sort of just getting veterans the opportunity to express their concerns, whatever's happening in their lives," said Fernando Arroyo, vice president of the BVA and graduate student at the Talbot School of Theology. "We understand each other when no one else really does."
Since its creation, the BVA has operated out of a conference room in the Student Union Building. Meetings were limited, as the group could only use the room on certain days of the week. During a BVA luncheon on Nov. 9, however, Student Government Association president and senior business administration major Sierra McCoy announced that ownership of the room, located near the Student Orientation Services office, will be transferred to the BVA.
"Your experience might be different, and that's okay, but at the end of the day we want you guys to walk away from Biola with an amazing experience and an amazing community," McCoy said to attendees during the event.
SPACE FUNDED BY AHMANSON FOUNDATION
Tuttle explained that while the room does not have enough space to serve as a permanent center for the BVA, funds from the Ahmanson Foundation, a Los Angeles County-based grant-giving organization, will allow the BVA to furnish the room with furniture and kitchen appliances, among other amenities.
While much of the $50,000 per year Biola has received from the Ahmanson Foundation since 2013 has gone to veteran scholarships and recruitment, other scholarship opportunities have freed up those funds for the BVA to use in its new project, according to Ann Shepherd, manager of Foundation Relations. The BVA will receive at least $15,000 for its new room.
Arroyo believes the new facility will give veterans a space to talk about things they cannot discuss with most other people.
"We've gone through certain training, a certain lingo, a certain way of thinking, of being. We have seen things that most Americans—they don't want to hear the things that we've seen," Arroyo said. "People enjoy their freedom, they enjoy coming to class and having Wi-Fi and Twitter and Facebook and all these things, but it all comes at a cost, and they don't know the cost—but we do, because we're the ones that are fighting to make sure that… We're safe here."
About the Writer
Christian Leonard, Editor-in-Chief
Christian Leonard is a junior journalism major whose affinity for chickens is really getting out of hand. He can often be found singing in the office, wrapped around a book, or arguing for the classification of cereal as a soup.

[email protected]



I came to Biola a nervous freshman, not really sure what I wanted to do during my time at university. Years of prayer and waiting seemed fruitless, until an academic counselor recommended I contact the Chimes, since I had shown a...