Photo: Metzger Hall blocked off by fallen tree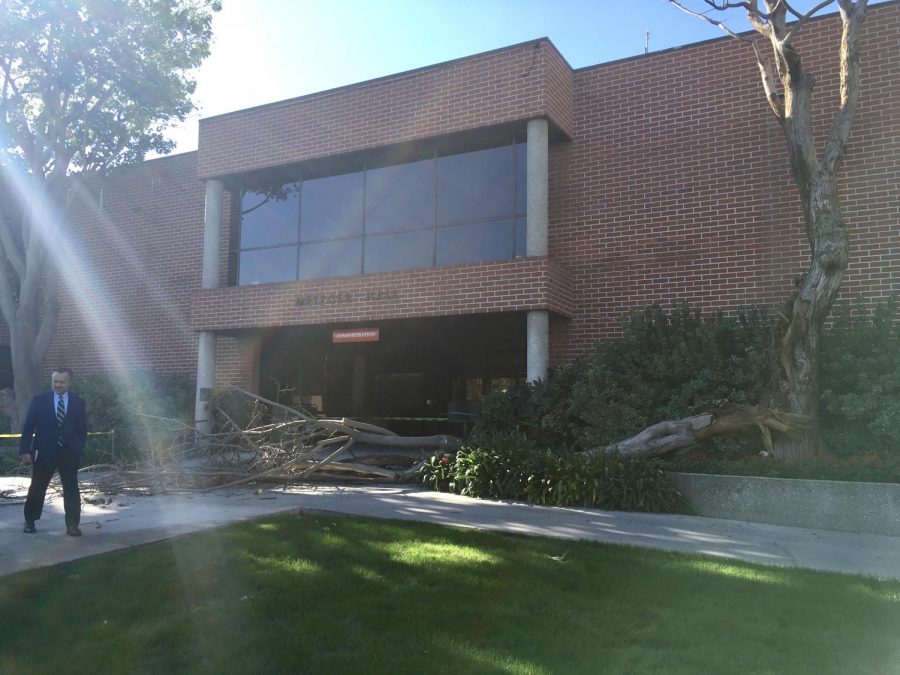 UPDATE, 10:09 a.m.: The fallen tree has been removed, and the entrance to Metzger Hall has been opened.
Part of a tree fell in front of Metzger Hall this morning, blocking off the entrance to the administrative building. No one was injured, and facilities workers are currently clearing the obstruction.
About the Contributor
Christian Leonard, Editor-in-Chief
Christian Leonard is a junior journalism major whose affinity for chickens is really getting out of hand. He can often be found singing in the office, wrapped around a book, or arguing for the classification of cereal as a soup.

chi[email protected]



I came to Biola a nervous freshman, not really sure what I wanted to do during my time at university. Years of prayer and waiting seemed fruitless, until an academic counselor recommended I contact the Chimes, since I had shown a...