Athlete of the week: Men's Soccer's Leo Thompson
The junior forward saved his best game of the season for last, netting three goals in his team's season finale.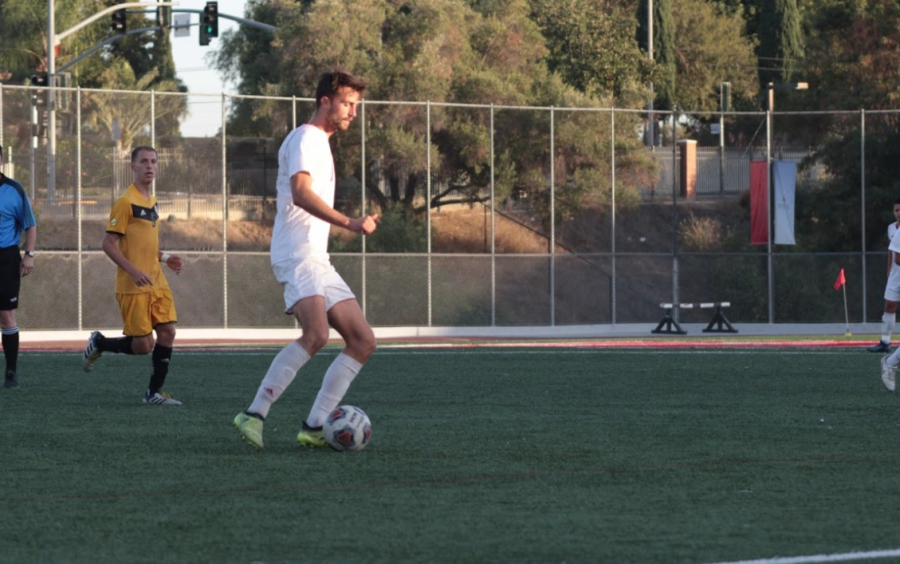 After a fantastic year full of many highlights, junior forward Leo Thompson put forth his best offensive game yet in the final match of the season.
Taking on Dominican University on a beautiful senior night at Al Barbour field last Saturday, the Birmingham, England native dazzled with a hat trick, the first in the program since 2013.
Thompson put on an absolute show, scoring in the 22nd, 30th and 46th minutes to tally the first hat trick of his career and help the Eagles close out the season with a 3-1 victory over the Penguins.
In his 17 games played this year, the junior finished the season with 11 goals to lead the team in that area.
For his excellent overall effort this season, and his incredible display in its last game, Leo Thompson is the latest Chimes' Athlete of the Week.
About the Writer
Joel Ashor, Sports Editor
Joel Ashor is a junior broadcast journalism major with a love for sports, friends, and history. Joel is a Notre Dame football, Angels baseball, and Boston Celtics fan.

[email protected]



Growing up in the small city of Santa Maria, California as the youngest of four boys, I was always surrounded by things much earlier than normal, due to the fact that I experienced things through my much older brothers. One of the things I experienced was sports, and when I started watching...