Sanctification need not stop at Lent
Becoming like Jesus begins today.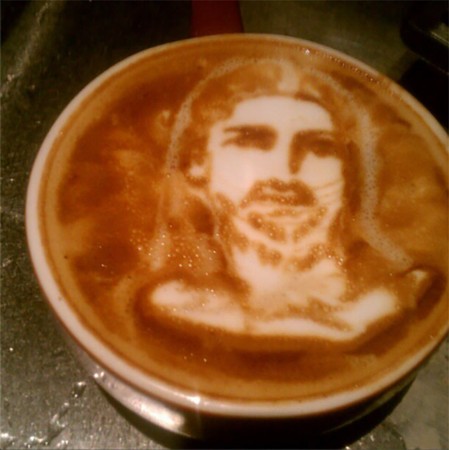 "Fasting," writes Gary Rohrmayer "is more about longing for the power and presence of Jesus than restricting our appetites."
This year for Lent I decided to fast from coffee. The motivation behind this was not my mass consumption of it—although I do drink a lot of coffee. I fasted from coffee because I realized it was my anticipation for my next latte that was getting me through the day. Caffeine was my strength, as cheesy as it sounds, and the Lord was not what I turned to first.
LET'S LENT
In the past, I negatively associated Lent with restriction, obligation and starvation. As more of an expected practice, fasting during Lent had lost the aspect of choice and decision. Fasting out of obligation removes the significance of the fast itself.
As we saw with Jesus in Matthew 4, Jesus' fast was contingent upon choice. First, he made a choice to enter into the desert—led by the Spirit, following to a place of intentional fasting. Next, he made the choice to fast from food and made the choice to isolate himself during that time. He could have chosen to fast with his disciples, but it is interesting that Jesus sought solitude to commune with God. The reliance upon the Lord for strength, comfort and nourishment was wholly sought after and completely surrendered to the Lord. When Jesus was tempted with the very thing he was fasting from, Jesus answered:
"It is written: 'Man shall not live on bread alone, but on every word that comes from the mouth of God.'"
For this reason, I chose to fast from coffee: my "bread" if you will. Every time I was tempted by coffee—which was often, considering I work at Starbucks—I would offer up a prayer of surrender: "Jesus this sucks, I could really go for a latte, but you strengthen and sustain me far better than a ground bean ever could."
PRAYER WITHOUT CEASING
The discipline of constant prayer and supplication is one that we will continue to hone and refine our whole lives. To begin practices such as this now, at college age, before life gets to be its hardest would be the best thing, would it not? So that when life hits us hardest, we will be accustomed to the desert.
In her book "Holy Invitations: Exploring Spiritual Direction" Jeannette Bakke says:
"As we mature in faith, our willingness is tested, expanded and refined. We become more conscious of our limitations and turn to God."
Bakke believes that the testing of faith refines the individual. Further, I propose that she would support practices that allow the Christian to tangibly be tested, tried and bettered.
She goes on to state:
"The necessity of God's grace becomes clearer as we become more attuned and accurate in our recognition of our dependence on God and less sure of anything that causes us to describe ourselves self-righteously… Many people use spiritual direction as a window through which to notice and attend to their own expectations of willingness and willfulness."
The more we seek holiness, the more we will realize its difficult to attain. This is the pursuit of the Christian life: Christlikeness, holiness and a daily sanctification of self.
Next year, why not allow Lent to be a time when that begins?