Give the arts a chance
Humanities students struggle to attain jobs after college due to lack of prior experience.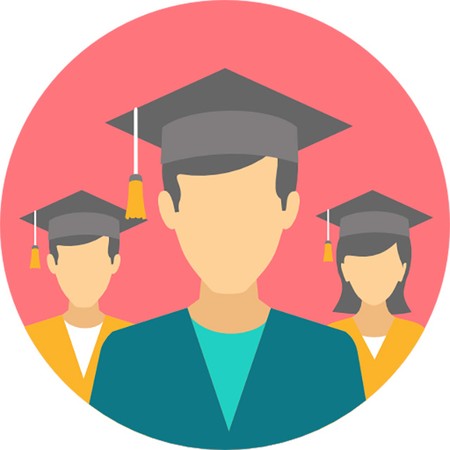 Intercultural studies majors have the requirement of serving overseas with a missions organization of their choice to attain experience in the field they intend to go into as a graduation requirement.They have missions prep-courses and spend time preparing for and debriefing from their internship.
REQUIRE INTERNSHIPS
Nursing majors, after finishing required general education courses, engage in clinical studies in which they are assigned to hospitals and other areas based on career interest.
The same goes with education majors, who are required a semester of student teaching post graduation and multiple hours of observation in order to settle in on their concentration and preferred age range.
For business majors, there are connections with the Career Center and for Christian Ministries majors, internships at a local church of their choice.
What do all of these situations have in common? Tangible experience and immersive engagement with a future career. At Biola, many majors require internships as a portion of credits needed to graduate. Student teaching positions and clinicals allow for direct feeding into job pools post-college and an understanding of a career into which they are feeding.
What about the majors that do not require internships? Is there a connection between the lack of internships for the English and art major, and the influx of coffee shop workers who graduated with degrees of the very same?
Huffington Post, in a study on the value of college internships, conducted a probit analysis which examine the variables that affect hiring rates post-college graduation.
"Those who reported completing one internship… were 13 percent more likely to find full-time employment over those that did not. In addition, as students participated in more internships, they improved their odds of receiving full-time employment. "
INTERNSHIPS LEAD TO JOBS FOR THE ARTS
For the English major there is no internship required. There is no practical job example, nor is there a publishing company who pairs with Biola English students and provides places in the workroom. There is no magazine internship required, nor a system of plugging in students with successful authorial mentors by whom to learn the steps.
Instead, there is only a single Advanced Composition class, where students are handed a copy of Writer's Market and advice on how to possibly make it as a morally satisfied yet incessantly hungry freelance writer. Where after college, for the students of the arts, is there a hope for employment? Is our only hope for the future a career in teaching or pour-overs? Where is the silver lining of authorial bliss that we have been educated on the past four years? Biola, should there not be a way in which students of the arts have a hope for employment in the field of their dreams?
I propose an internship requirement for majors of the arts and humanities, along with connections to be provided by professors who will follow through with and direct their students.
Otherwise, we leave college with a head full of critical thinking, novel ideas and no way to execute them. What use is a head full of knowledge, Biola, if the ideas are never sent out to the world? What good are the books and essays we have written if we do not even know how to contact a publisher? Listen to the voices you have encouraged to develop.