Lord Huron adds to their impressive repertoire with their third album
Huron's third studio album keeps their good and takes on even greater.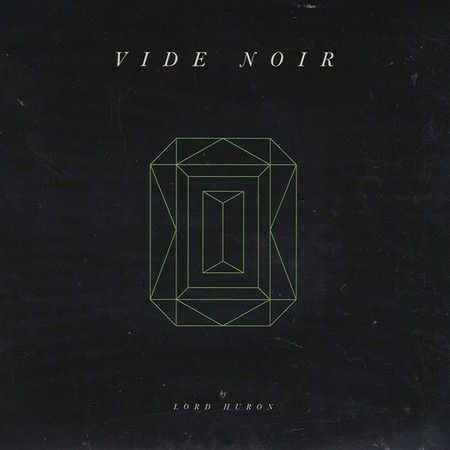 With a humble five million Spotify listeners a month, Lord Huron reigns as one of the definite indie kings on the 2018 music scene. The quartet has an iconic sound that extends throughout their entire discography: "Lonesome Dreams," "Strange Trails" and their most recent album "Vide Noir," which debuted April 20. With harmonies so haunting and spine-tingling, the group has released an album between three year breaks, keeping their fans giddy with happiness. "Vide Noir" brilliantly showcases their use of authentic original folk with a bit of classic but sultry indie rock for a delightful end product that will not fail to please.
INDIE CLASSIC
In their first track, "Lost in Time and Space," Huron takes you back to beachy cinematic days of dreaming out loud on the warm sand. This song perfectly represents their foundational sound with a little bit of summer daze intertwined in a new but certainly welcomed way. This lovely song feels like the wind on the back of your neck as you bask in the velvety voice of lead singer Ben Schneider. Another tune on the album, "Back from the Edge," has a similar feel in terms of warmth, but it touches more on vintage undertones of classic rock. The song calls audiences back to an Eagles-meets-U2 vibe, feeling slightly outdated but still somehow relevant.
Within "Vide Noir," Huron takes a different approach to songwriting in tunes like "Moonbeam" and "Ancient Names (Part 1)." "Moonbeam" sounds like the ideal movie soundtrack, illuminated by wonderful percussion with a slight nod to the realm of romantic comedies. The artistry of this tune rings loud and clear, proving the perfect companion for a backyard cookout or a day of studying in a way that sounds a little different from their regular folk ambiance. "Ancient Names (Part 1)" takes an even further turn as it sounds a lot more upbeat than their usual stylings. The quartet opens the song with an otherworldly dynamic, but breaks into exciting instrumentation and catchy lyricism in the infectious chorus.
THEIR BEST YET
The title track "Vide Noir" holds its own notoriety. It feels wildly underground in an endearing sort of suave grunginess that almost appears apt for a movie montage. Huron's musical choices here sound similar to that of Nirvana waltzing with Milo Greene. Last but not least, "Wait by the River" provides the hidden gem of this album. The fifth tune on the album woos romantics with its soft and gentleness through its precious lyricism. This slap feels like a sentimental jukebox moment, which earns the band high praise.
This album has the potential of becoming Huron's most notable hit. With its precise moments of absolute gumption as well as somber tunes that bring about much-needed moments of pondering, "Vide Noir" has the high possibility of making their fans even more smitten with the quartet.