Thirty Seconds to Mars leaves audiences confused on what to feel
Their fifth album embraces many different genres in an ultimately odd stew.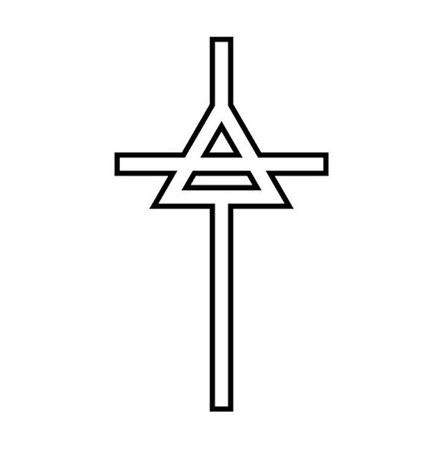 Thirty Seconds to Mars has resided in the alternative rock realm since 1998, making this year a monumental anniversary for them in celebration of the band's first 10 years. Their appropriately timed fifth studio album "America" released April 6. Their cover art boasts of what the band believes this country's fabric is woven from. To promote their most recent project, frontman Jared Leto made a trip out of it, hitchhiking across America from New York City to Los Angeles. On "The Tonight Show Starring Jimmy Fallon," Leto said he could not think of a better way to understand the heart and soul of America than to sit in the passenger seat of their lives on this journey.
A TRIP DOWN MEMORY LANE
Their first single off the album, "Walk on Water," graced the American radio system back in 2017. This track definitely plays into the gospel feel in a way that deserves amicable appreciation. The lyrics expound on a message that lacks in pessimism and inspires you to get into an explorative adventure mode. "Walk on Water" flows perfectly into "Dangerous Night" keeping within the gospel pop theme. "Dangerous Night" stays more true to the pop label but still adheres to a similar feel. This second tune off the album takes you back to high school in a special way that leaves you reminiscing on the early Christian pop bands like Relient K and Stellar Kart.
Thirty Seconds to Mars took some interesting twists and turns by featuring beloved fellow artists like A$AP Rocky and Halsey. "One Track Mind" reigns in audiences who enjoy electro-pop and rap, a surprising tone to what the group's usual music sounds like. A$AP Rocky brings about a refreshing breath of air to the album, diversifying it in the best way possible. The second feature of the album comes about in a song named "Love is Madness" where they incorporated Halsey's ethereal voice. This track stands out among the rest in a beautiful yet haunting way that causes your ears to perk up and listen to the tale told through their harmonizing voices.
THE TRIO SURPRISES
This album was an interesting one to say the least, seeing as the sound seemed to be streamlined in a way more serving to the commercial public instead of their niche alternative rockers. Tracks such as "Great Wide Open" and "Live Like a Dream" detract a bit from the pop-rock style, slowing things down in a way that unfortunately does not serve them well as it bores listeners. The trio seems to find greater success in their faster-paced percussion based songs, as opposed to the slow power ballads that do not easily find their niche within the rock genre.
All in all, "America" has its surprising highs and even more surprising lows. The band deserves recognition for their solid presence as a household rock band to be sure, but they might have also brought about a fair amount of confusion with this new record. Thirty Seconds to Mars had no problem taking risks here but the verdict remains out on whether they have payed off.