God trends among the hip-hop crowd
The release of Snoop Dogg's gospel album reveals a new trend in hip-hop.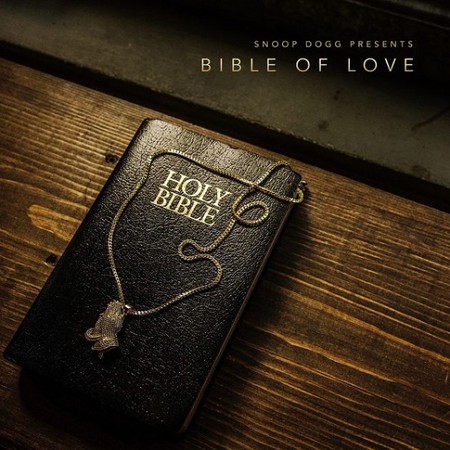 John Kay, Freelance Writer
April 15, 2018
Hip-hop artists have long incorporated faith-based elements within their songs, creating a recent trend of popular artists recognizing God. Chance the Rapper and his album "Coloring Book" won Grammy Awards' best rap album of 2017 while embodying strong gospel themes. Kendrick Lamar also won the BET Hip-Hop Awards' album of the year for his album "DAMN." Such recognition of secular artists' renewed interest in the gospel genre garners many questions about the future of Christianity and music.
SNOOP DOGG GOES GOSPEL
One of the most iconic music figures of the '90s, Snoop Dogg has enjoyed an illustrious career in rap, reggae, G-funk, television and even coaching football. The award-winning artist recently released his latest album, "Snoop Dogg Presents: Bible of Love," where he journeys into gospel music. This album has received criticism from many Christian circles.
Tracks titled "Love for God" and "Praise Him" are just a few of the 32 listed gospel songs presented by Snoop that show his renewed admiration for the gospel message. As the producer, Snoop put a hip-hop twist on classic gospel songs and even created original songs that are personal and genuine to his life story.
According to Genius Media Group, a lyric-based website, "Words Are Few" displays a genuine experience that remains personal to Snoop Dogg, which is rare among popular music artists.
Freshman cinema and media arts major Dylan Allen is an aspiring artist signed to RCA Records, a record label under Sony Music. Allen writes and produces music that explores both R&B and gospel genres. For Allen, artists like Snoop Dogg have highlighted the recent trend of secular artists taking on the gospel genre.
"I appreciated all the songs that he did as far as a musical standpoint as well as revising certain songs that have been made already," Allen said. "I think he did an awesome job with creativity, and allowing people to be on the record, and even surprised me with how many people were willing to be a part of the project."
Allen believes that Christians must be open-minded in their approach to secular musicians who seek to produce Christian music. For Allen, music remains a universal language that can prove very powerful in reaching secular circles.
"I can understand how flabbergasted it can be to see somebody who was totally with the world now being a Christian… but at the same time, we have to consider one of the most well-known apostles is Paul," Allen said. "Paul was an assassinator of Christians and he turned his life around, and he wrote almost half of the New Testament."
HIP-HOP WELCOMES CONVERSATIONS ABOUT GOD
Top tier hip-hop artists have welcomed conversations about God that have surprised even the average music fan. Lamar and Chance have not only embodied the inclusion of God within their songs, but they contemplate the relationship between God and humankind in a way that even Christian artists avoid.
"I discovered more truth. But simple truth. Our God is a loving God," Lamar said in a written response to an article by DJBooth. "Yes. He's a merciful God. Yes. But he's even more so a God of DISCIPLE. OBEDIENCE. A JEALOUS God. And for every conscious choice of sin, will be corrected through his discipline."
For average music listeners, a candid response to the nature of God in the lives of individuals by mainstream hip-hop artists seem out of character. Not only does the inclusion of God reveal an upward trend in the music industry, but it shows that artists are showing a certain vulnerability to the power and love of God.
"So in conclusion, I feel it's my calling to share the joy of God, but with exclamation, more so, the FEAR OF GOD," Lamar said in the article. "The balance. Knowing the power in what he can build, and also what he can destroy. At any given moment."