Director Zachary Bortot challenges Biola actors with unique methods of acting
Bortot passionately prepares actors for future success with "Metamorphoses" by giving freedom for evolution.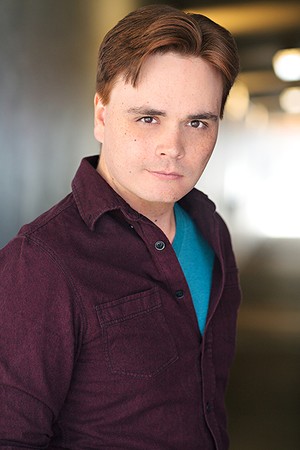 Auditions for Theater 21's "Metamorphoses" took place this past week as director Zachary Bortot sought the brightest young talents at Biola. Although many of the actors auditioning knew little about "Metamorphoses," the opportunity to work with Bortot again was a universal sentiment shared by the actors. Bortot works closely with these actors and provides opportunities for major development by placing the focus on the actors rather than focusing on his role as the director, the script or the stage.
TRUTH FOUND IN THEATER
"Zach's good about giving really clear guidelines and in that he lets you have a lot of freedom," said Victoria Sanchez, senior theatre major.
This semester, Bortot faces the challenge of directing "Metamorphoses," a show proven difficult for directors, actors and stage managers, but Bortot faces this challenge head on and sees the reward that could be reaped from this production.
Published in 8 AD, Ovid's "Metamorphoses" contains 15 books filled with myths or fanciful stories concerning the changes of man and the Roman gods through esoteric and displeasing content such as rape, violence and adultery. Mary Zimmerman adapted the epic poem into a Tony award winning play in 1996. However, her play consists of only 11 myths and focuses on love and the transformation of the heart. The way "Metamorphoses" handles love shows one reason Bortot was drawn to the script, as it displays the detriments of loving without boundaries. The play contrasts this with the benefits of agape love and how people ought to respond to love, which in turn shows the transformation of the heart through love.
"As a Christian, from my perspective, I think God's truth of love is found throughout this script even though that may not have been the original intent," Bortot said.
PASSION FOR ACTORS
Since coming to Biola in 2015 as a director and professor of theater, Bortot sought to reinvigorate the theater program with atypical productions that would focus on more theatrical shows and develop actors' skills. His methods are loved by the students.
"Bortot is passionate about letting actors discover characters on their own. Some directors tell you how to do it and he forces you to do it on your own, which is awesome," said Andy Marderian, senior theatre major.
This freedom allows actors to look within themselves and become storytellers. Bortot chose "Metamorphoses" to challenge his actors beyond what they have been taught.
"I thought this play would provide a good challenge for the program, good growth opportunities, and prepare the actors for some professional productions beyond Biola," Bortot said.
Bortot pushes for transcendence on his actors, forcing them beyond traditional acting into true vessels of storytelling. A metamorphosis.
"They are used to a style of acting focused on a lot of honest and grounded acting that translates well to film, whereas this style is very much presentational storytelling," Bortot said. "That's something new to the actors, which may be a style perceived to them as false. It still comes from a truthful place, but it is more animated than what they are used to."
"Metamorphoses" runs from April 6 to 15.