Athlete of the Week: Women's golf's Jules Loibl
The sophomore recovered from a slow start to carry the Eagles to a team podium finish.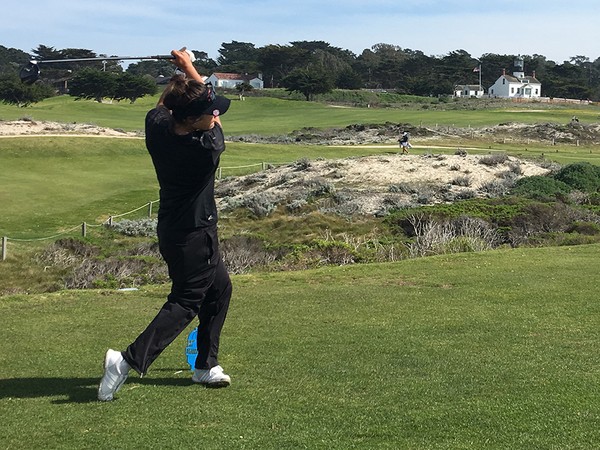 Transfer sophomore Jules Loibl has proved one of the most consistent players for Biola's women's golf team during her year with the squad, but even the best players have their off days. Loibl had an off day in the first round of the two-round University of Santa Cruz Invitational, shooting a 10-over 82. She still finished the first day in good position on the leaderboard, where she tied for 15th, but the event still held room for improvement for one of the Eagles' top golfers. She did just that with an incredible turnaround in the second day, shooting an even-par 72. She would also move 10 places up the leaderboard, finishing fifth overall in the 60-golfer field. Her improvement helped the Eagles move up on the team leaderboard too, as they jumped from fourth to third at the end of the second round. The whole team improved by 22 strokes from the first round to the second, with Loibl as the main contributor. In an email to the Chimes, head women's golf coach Jane Carr praised Loibl's "high degree of determination" during the tournament. Loibl's stellar recovery earns her Chimes Athlete of the Week.