Baseball's rally falls short
Art U holds on late to beat the Eagles and even the series.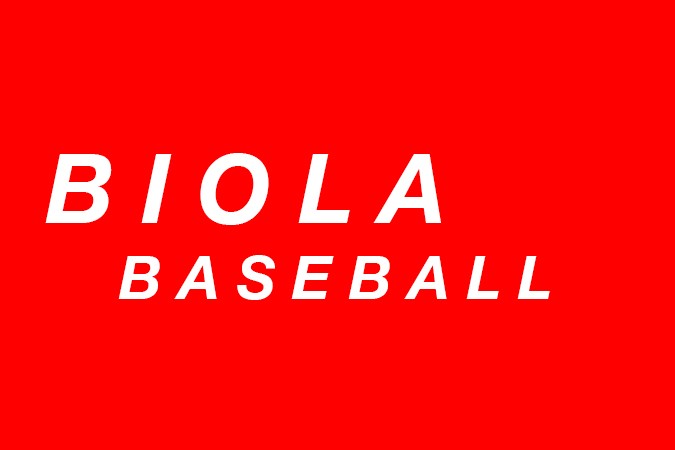 Baseball returned to action as the designated home team against the Academy of Art University Urban Knights in Santa Clarita, Calif. on March 24. One day after the Eagles jumped on Art U's starter to gain an early lead, the Urban Knights returned the favor by scoring in each of the game's first five innings. The Eagles nearly came all the way back from a 10-0 deficit, but it proved too tall a task for their offense as they eventually took the 10-7 loss.
STAINBROOK'S STRUGGLES CONTINUE
Junior starting pitcher Troy Stainbrook took the mound for Biola and immediately ran into trouble, giving up a three-run home run to Art U's Jackson Murphy in the first inning. Murphy added an RBI single in the second to put his team up 4-0 early. Another run-scoring single in the third inning knocked Stainbrook out of the game in favor of redshirt freshman relief pitcher Honus Kindreich, who got out of the frame but promptly gave up a walk, a single and an RBI ground rule double in the fourth. Junior reliever Joey Leavitt took over from there, allowing one of Kindreich's runners to score that inning then giving up another RBI single to Murphy in the fifth. Meanwhile, Urban Knights starter Ben Kaser held the Eagles hitless until a fifth-inning double from freshman designated hitter Jackson Collins.
OFFENSE'S RALLY COMES TOO LATE
After Art U tacked on two more in the seventh, the Eagles finally got on the scoreboard in the bottom of the inning with an RBI double from senior catcher River Fawley, who later scored on a groundout. In the eighth, freshman outfielder Ryan Gallegos narrowed the deficit to six with a two-run home run to center field. Down to their final two outs in the ninth, the Eagles looked like they might have hope when freshman shortstop Connor Kostecka knocked a two-run single then scored on a sacrifice fly. Biola put runners on first and second for Gallegos, but the young outfielder popped out to end the game.
The Eagles now own a 17-7 overall record and a 9-5 mark in the PacWest. They finished their series against Art U with a March 25 doubleheader starting at 2 p.m.
About the Writer
Austin Green, Managing Editor
Austin Green is a junior journalism major who was first among his friends to predict that LeBron James would sign with the Los Angeles Lakers. When not focused on school or work, he enjoys watching sports, going to the beach or coffee shops, and hanging out with the guys on his dorm floor.

[email protected]



I laughed the first time I heard a former editor-in-chief use the line "once you join the Chimes, you never really leave." Now in my third year here, it turns out...